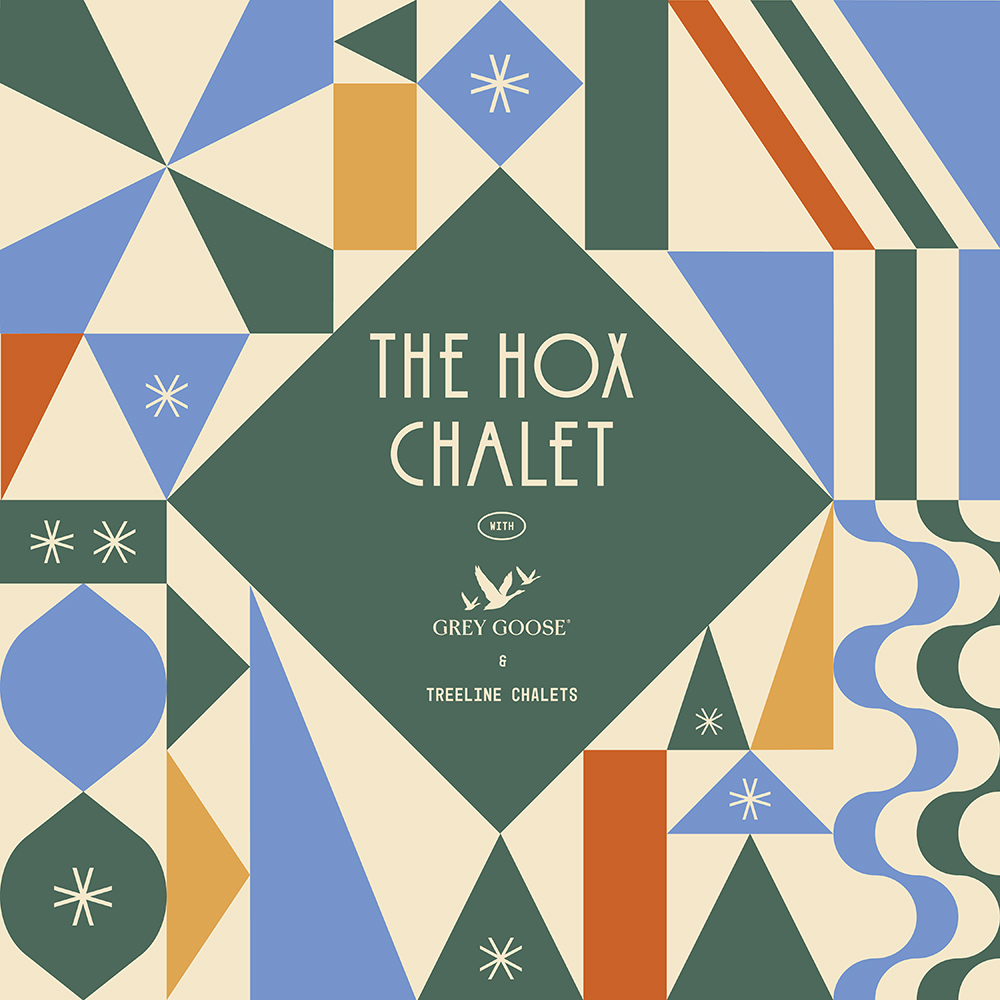 Less pressure, more leisure
Did someone say a design trip away!?
Head chef Soti might have left us; however we want to make this experience extra special as a huge thanks for all your work – we know it's been a lot….so welcome to your new 48-hour home.
There are drinks in the bar, snacks in the fridge. Take those socks off (weird eh) Relax, breathe and rest those busy creative minds.
You may have noticed a bit of LD and Cecily around the gaff, so a massive shout out to their amazing skills for bringing a project like this to life – more shout outs to come…

The Order of Service
We have pulled together a rough itinerary of events:
Sunday:
Keen crew check in
Monday:
Rest of the fam arrive – PJ & pizza night
Tuesday:
09:30 – we are taking you to the mountains (dress for skiing and selfies)
16:00 – the pool and hot tub are open (whoop!)
19:30 – we will be walking out into the neighbourhood for dinner at L'Etale
Wednesday:
10:00 – brekkie snacks at the chalet
Time to check out (van tunes at the ready) – your transfer details will be sent via text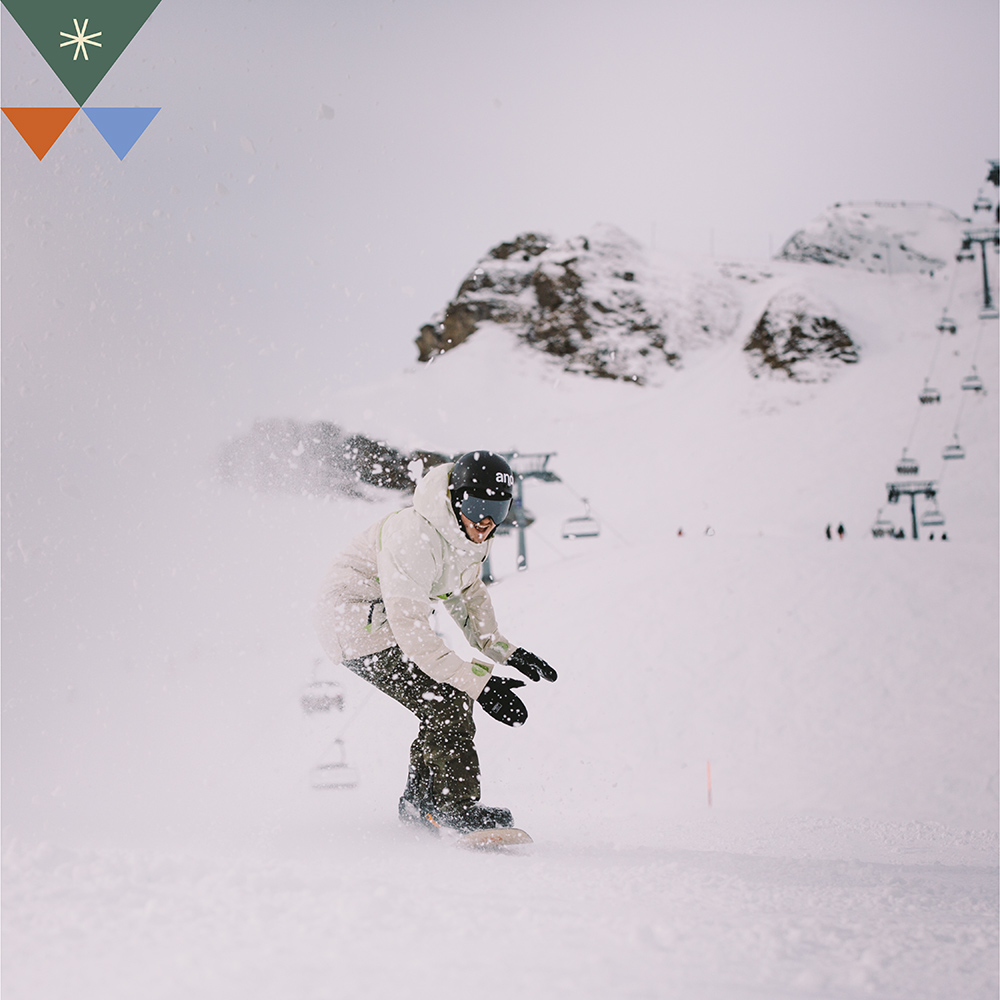 A bit about your new home and stay
You will have your own private driver to help get you around the neighbourhood, the number is + 33 601353706
Need to get online? It's Treeline – Doyen then password Tree1ne
Dipping hours at the pool are 4 – 7pm
The Hot Tub Time Machine is open all night long
Your home in Morzine: Chalet Doyen, 573 Rte des Udrezants, 74110 Morzine.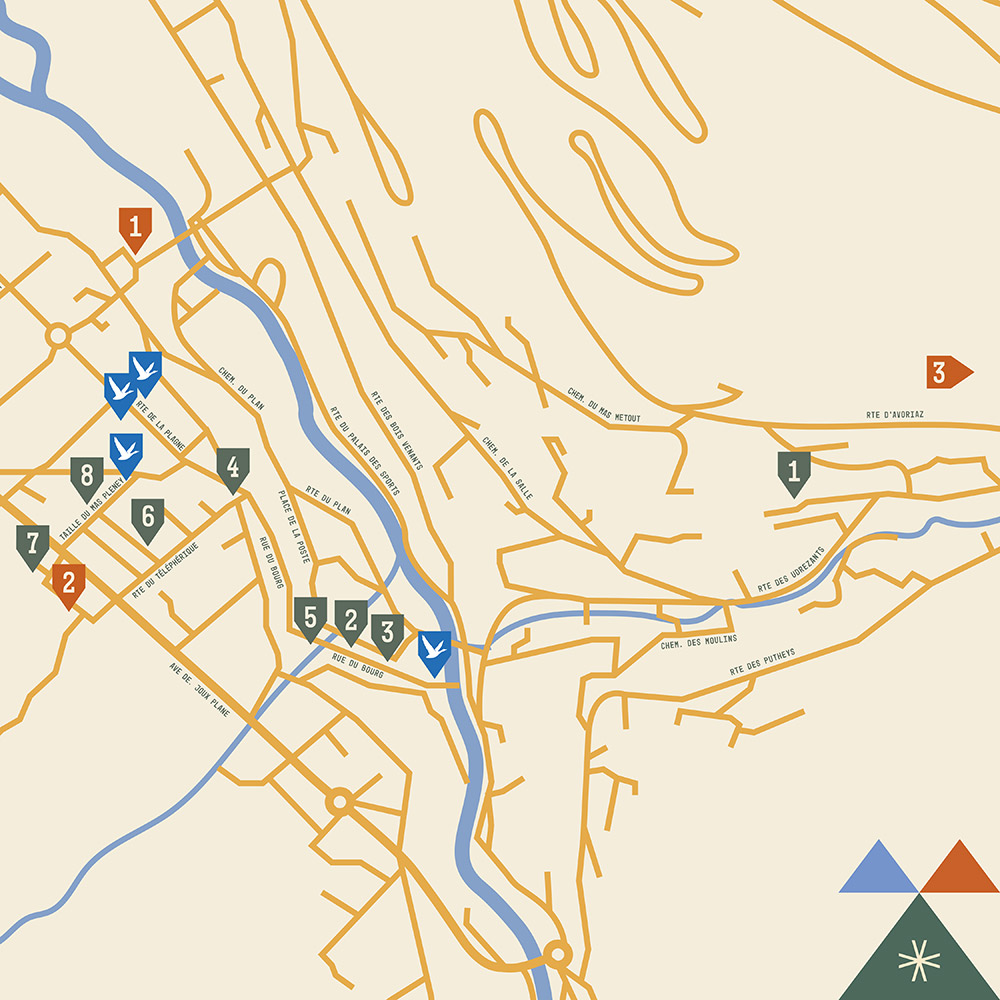 Your Morzine neighbourhood survival guide
Below are some of our favourite neighbourhood spots, on and off the mountain.
An old farmhouse in the most authentic setting, La Paika serves up meats cooked al fresco on a wood-fired BBQ. You need to be comfy with red runs but it's oh-so worth it.
Right at the top of the Les Prodains cable car lift is Le Changabang, the best mountain burger money can buy. With curly fries, too. Love.
One for the night owls. If you're up for a laugh, grab your group and go night time tobogganing. Can we all just be kids again?
Walk 15 minutes into the heart of town and you'll find the most amazing bakery, La Bonbonnière. You'll struggle to leave without a treat, even if you just wanted a stick of bread. The almond croissants are a staple.
Savoyard cooking is a staple in Morzine – essentially cheese and potato. Sounds good to us! Find the best in Les Lindarets a 20-minute drive away, famous for its free-roaming goats, at a place called Le Petit Lindaret. Order their Tartiflette, a great hangover cure if you can handle the cheese!
Head to the top of the Super Morzine bubble on a sunny day and you'll find Les Griolles, smack bang in the afternoon sun with deck chairs and plenty of wine.
If you're after some local 'fromage' for your pals back home, head to the food market on Wednesday from 8am-12pm. Raclette. Galore. Busy? Le Pelio is also a great option for cheese, open every day of the week.
At the top of the Zore chair lift is a little snack shack called Le Telebene, serving up banging pastries and a killer view. A must-visit.
If you're after a day off the slopes – or perhaps you don't ski/snowboard – head to Lac de Montriond (10 mins by car) for a walk around the lake with stunning views. It's about 2.5km and is perfect for blowing away the cobwebs.
Apres wouldn't be apres without mentioning La Folie Douce Avoriaz, if you can find it – follow the noise. It's got a brilliant restaurant, banging atmosphere and we recommend you book a VIP table.
If you're after something a little more dancey, first head to the bar at Le Tremplin at the bottom of the Pleney bubble. Heaters, DJs, live music, the lot, with a view of the mountains no less. Then move on to The Cavern Bar, Morzine's very own full-fat live music bar for lots – and lots – of dancing.
The best coffee in town… even better with their homemade cakes.
Our fave spot for a lil' update to our mountain wardrobe
Descend to Morzine's underground live music bar for lots – and lots – of late night dancing.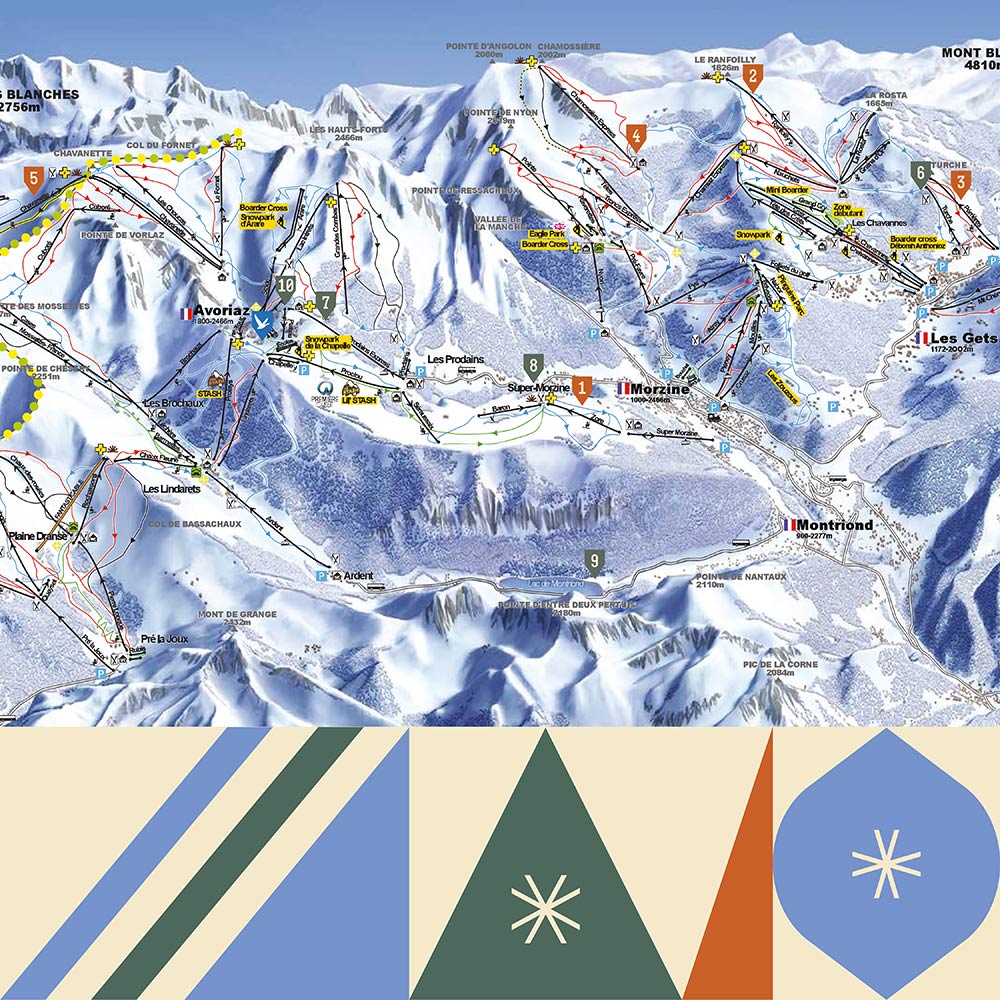 Some of our favourite runs
The best runs for beginners and pros, early risers, forest fans and calm chases.
If you're up for the first lifts, it's always tempting to head up Super Morzine and head over into Avoriaz. But instead of that, once you're off the Zore chair lift, take the blue run Tétras – it's a wide, sweeping piste, usually untouched and softening in the morning sun.
Head to the Chavannes area of Morzine and grab the Ranfoilly Express lift up out of the bowl. At the very top, if the sky is clear, are incredible views of Mont Blanc from a viewing platform. Head early, it's popular and the run gets chopped up quickly. Take the blue or the red from the top, also used for training by Morzine's top ski clubs.
If you just want some you time, pop over to La Turche in Les Gets and get the Perriéres Express lift up to Mélèze. It's lovely red run down, often quiet and in great condition because it's at the furthest point of the resort.
In the Nyon sector of Morzine is the Chamossière chair lift – a little out of the way, so nice and quiet. Many don't bother but take it up to a blue run called Les Arbis and you'll be rewarded with a scenic trip through the trees and the piste almost all to yourself.
Over in Avoriaz on the Swiss side sits 'The Swiss Wall', one of the hardest runs in Europe. By now, it'll have moguls the size of a small car and will test even the best on the slopes. It's a quick route from the Fornet bowl over into Switzerland and the joys of Les Crosset. For those that bail – the chair lift takes people down again too. Enjoy!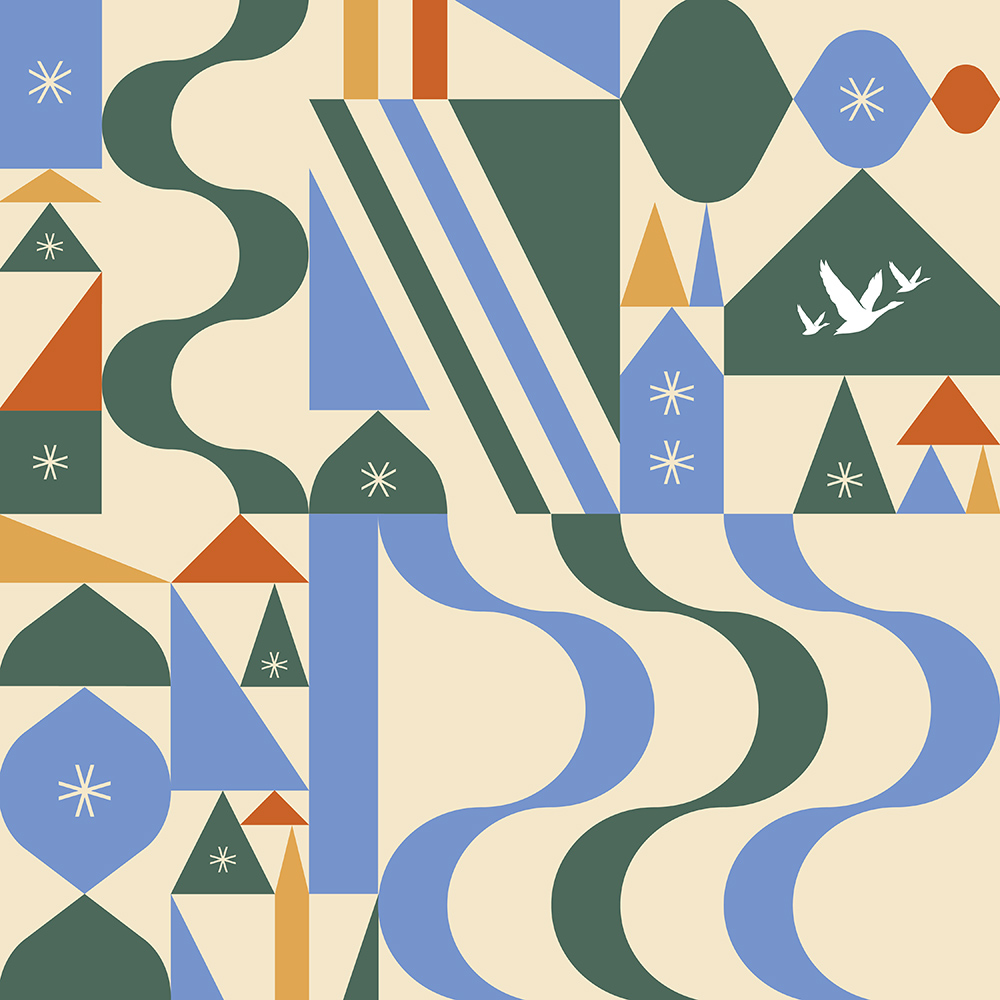 Recommendations
Favourite slope
A few of us love the red run Lingadown towards Chatel, and once you pass the bubble station look out for the mini restaurant on the right 'La Ferme Des Pistes Luessert'- it does great amaretto hot chocolates you can have next to the log fire.
Favourite early morning slope
If we're ever up for first lifts, it's always tempting to head up Super morzine and rather than head straight over into Avoriaz – after getting off the 'zore' chairlift, head left down 'Tetras' which is a wide sweeping blue run but you'll generally find untouched corduroy just soften in the morning sun.
Your perfect serve
Alpine Lounge, The Dixie Bar, La Chamade, Le Coup de Coeur, Rhodos Bar (pub)
Some additional venues we would suggest in partner town Avoriaz (connected on Mountain)
Le Strike, The Place, La Cabane , Shooters