40 Blackfriars Road, London, SE1 9JU
Welcome to The Hoxton, Southwark. We're buzzing to have you with us and hope you enjoy your time with us, whatever the reason for your stay.
To make sure you get the most out of your trip, we've put together this little Survival Guide with all the essentials you might need to know. From getting around town to last orders at the bar, it's all here, laid out nice and easy for your scrolling pleasure.
We want you to have the best stay possible, so if you need anything day or night, just dial 0 on the phone next to your bed.

Us and our neighbourhood
Welcome to The Hoxton, Southwark, the third Hoxton in our hometown of London – in the city where it all began. This London borough is known for its colourful history. Right here is where famous London pub The Prince Albert once stood. Patrons would bet on sport from their barstools, handing over fistfuls of cash to the pub's very own licensed bookie!

During the 17th and 18th Century, factories and warehouses popped up all along the riverbank. These days, many of them have been converted into galleries, bars and restaurants in and around nearby Borough Market. When you're done feasting and guzzling, go for a stroll along the Thames, open your mind to some modern art, or catch a play in one of London's oldest theatres. The South Bank has it all.


The Little Breakfast
As they say, it's the most important meal of the day! We deliver a daily breakfast bag with juice, fruit and a breakfast item to your room for just £5 per person. All you have to do is fill out the bag, pop it on the hook outside your room, and it will be waiting for you in the morning with a little something to help you start your day off right.
For something bigger, check out Albie in the lobby or order Room Service in.

IN THE MOOD FOR FOOD?
Albie
An all-day neighbourhood dining spot, drawing inspiration from the French and Italian Riviera. Sharing dishes are made for family-style dining and plant-based fans will be spoilt for choice.
Dining in? Make sure to make a reservation with restaurants and bars to secure a seat.
Opening Hours
Sunday – Thursday: 7am-midnight
Friday & Saturday: 7am-1am
Fans of mixology, hold on to your hats/bay leaf infusions, because the cocktail supremos from Oriole will be popping up on our mezzanine at Albie from Thursday 16th March: for three whole months of refined cocktails, exquisite dishes and toe-tappin' live music (swing, jazz and blues, oh my). Book now, thank us later.
Wed – Thursday, 5pm – 12am
Friday – Sunday, 5pm – 1am

IN THE MOOD FOR FOOD?
Seabird
Our rooftop restaurant on the 14th floor, boasting an impressive raw bar, London's longest oyster list and panoramic views of the city. The menu transports you to the Mediterranean, honing in on Portuguese and Spanish flavours while embracing a sea-to-table ethos.
Dining in? Make sure to make a reservation with restaurants and bars to secure a seat.
Opening Hours
Mon-Tues: 3pm-midnight
Wed-Thurs: 12pm-midnight
Friday & Saturday: 12pm-1am
Sunday: 11am-midnight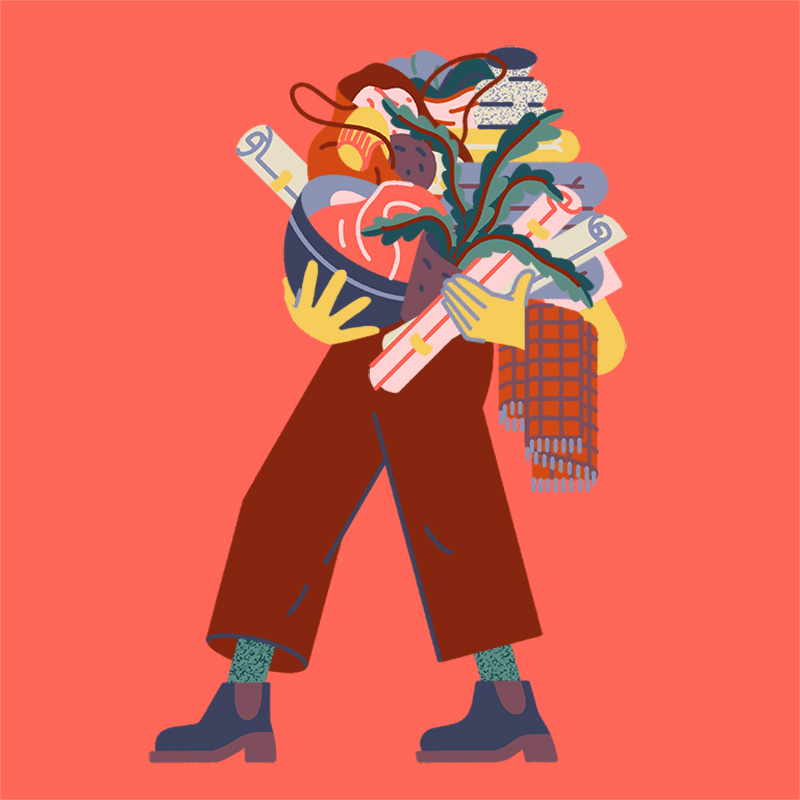 Hox Shop
Swing by our Hox Shop in the lobby where you can buy snacks and drinks at supermarket prices; Blank body products; or something from our Best Of collection, with limited-edition items by our fave London makers. Run out of room in your luggage? Ask us to send it to you.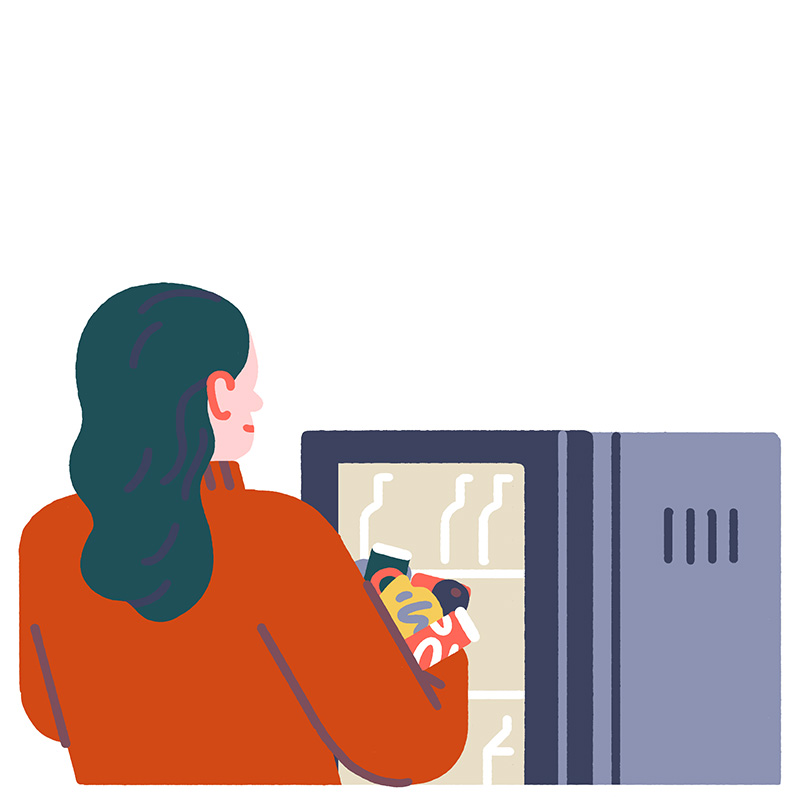 Rip-off- free fridge
No nasty bills at check-out here, we give you a rip-off-free mini-fridge stocked with fresh milk and water. What's more, you can fill your fridge with savoury and sweet snacks from our Hox Shop at supermarket prices.
We're a stone's throw away from many of the city's public transport hubs. The closest station is Blackfriars which will get you across the river and deeper into the city. The team at Reception are happy to point you in the right direction.
Black cabs can be hailed from outside our doors or ask Reception to help you out. Uber is also widely used here.
There are a few Hox x Brompton Bikes available for you to use for free during your stay. Just ask at Reception and they'll give you the lowdown.
They are limited, so why not hop on a Brompton Hire bike (free for 3 days for guests) or a Boris bike? They're simple to use and all around town – you can't beat the convenience of bobbing around town on wheels.

Housekeeping is currently on request, so you know who has been in your room, and when.
Unless otherwise asked bed linens are changed every 3 days during a stay, and towels are replaced only if on the floor. Doing what we can (one towel, or sheet) at a time.
It goes without saying, WiFi is free for all guests at The Hox. And if you'd like to make a good ole' fashioned landline call, your first hour is free per day to pretty much anywhere except the moon.
Read all about it! You can find local news, magazines and podcasts on this link to make sure you're up to date on what's going on in the world. Just make sure you are connected to the guest wifi to access.
Dial 0 for Reception and we'll bring an ice bucket right up.
Whether you're looking to go hard on the treadmill or relax into a yoga class, we have a few local partners to choose from, just ask at reception to buy a day pass. 


Get out of bed you sleepy head
You get to choose your own check-in time for free with Flexy Time, which is available to anyone who books directly on our website up to 72 hours in advance. Otherwise, regular hotel check-in is 2pm.
Need a lie-in?
No problem, just let us know and you can stay for the bargain price for £10 an hour, up to 4pm (availability dependent). Of course, if you booked directly, you can check-out whenever you please with Flexy Time!


The great escape
If you're in a rush, fill out your details on the key card and pop it in the post box in the lobby and we will email you a copy of your bill before you get home.

Planning a party?
The Apartment on the mezzanine is a meetings and events space like no other. Each room is set up like a home away from home, based around a central pantry kitchen filled with treats to help yourself to. By day, it can host meetings of all sizes and by night, it's a perfect venue for everything from an intimate private dinner to large parties. Whatever the occasion, we have the perfect space. Just ask Reception for more details on how to book them or email events.london@thehox.com.

Want to get down to business?
Say hello to Working From_ with all the practical things you'd expect from a coworking space, but with some lovely Hoxton extras. Expect a desk with a view, rip off-free rates and service with a smile. You can tick off those to-dos, take over the world, or simply do your day job in our homey surrounds.
Drop into Working From_ on the 12th floor with our £40 Day Pass. Just ask Reception for more details.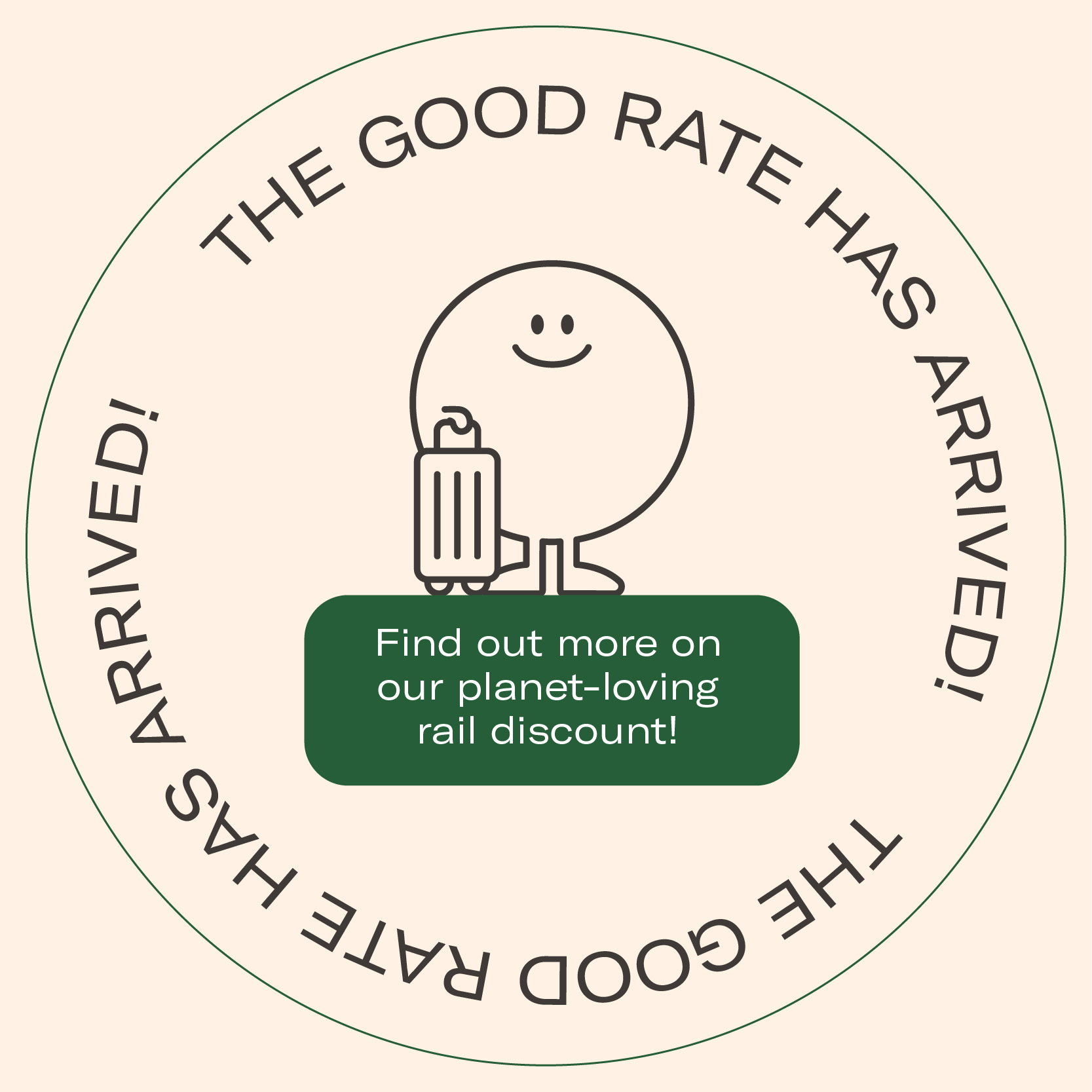 The Good Rate
Get the Good Rate whenever you travel by train between two Hox hotels in the UK and Europe (excluding the London Underground.)
To say thanks for choosing lower carbon travel you can get £20 off your total stay.
Simply flash your train ticket receipt on check-in.

The Hoxton comes to each of our neighborhoods with an open door and an open mind. With everything you need, and nothing you don't, we're inspired by the diversity and originality of the streets and scenes that surround us.
For latest updates, news and events
thehoxton.com/sign-up
Looking to book again?
You'll be hard pushed to find a cheaper price elsewhere, but if you do, we'll match it.
thehoxton.com
Illustrations by Chester Holme