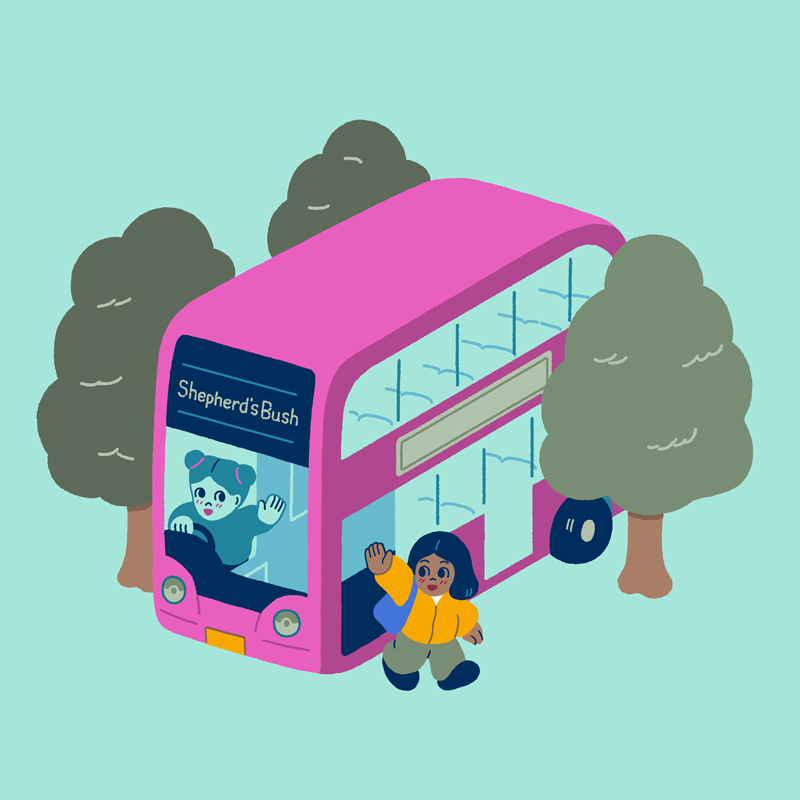 65 Shepherd's Bush Green, London, W12 8QE
Welcome to The Hoxton, Shepherd's Bush. We're so pleased you're here and hope you have fun exploring all the gems in our neighbourhood and beyond.
To make sure you get the most out of your trip, we've put together this handy Survival Guide covering all the bits and bobs that you might need while you're staying with us. From getting around town to last orders at the bar, it's all here, laid out nice and easy.
We want you to have the best stay possible, so if you need anything day or night, just dial 0 on the phone next to your bed.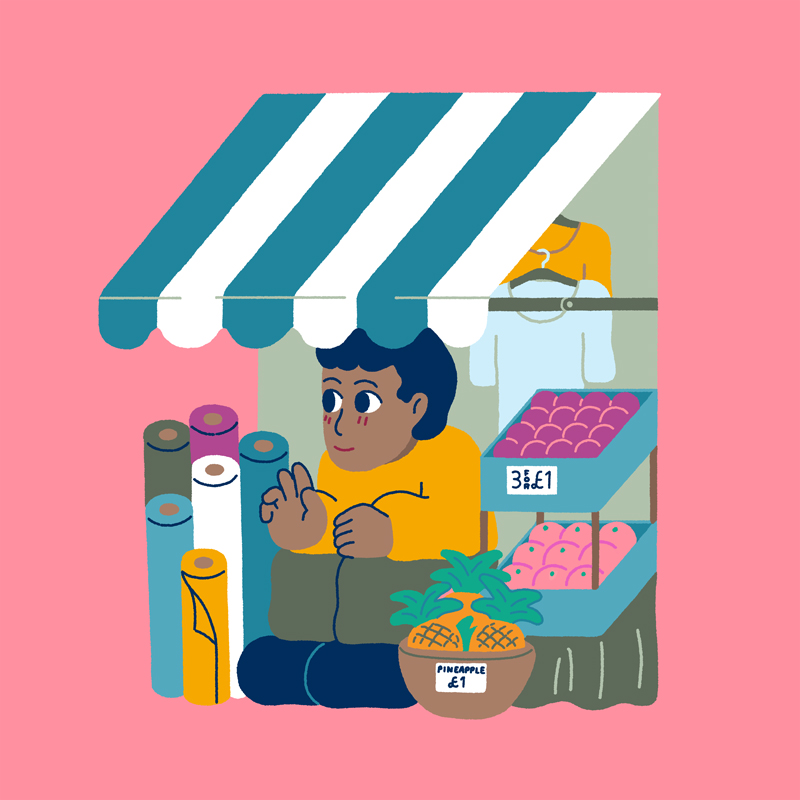 Us and our neighbourhood
We're pleased to call Shepherd's Bush our home. One of our favourite corners of London, here you've got it all, with excellent amenities and famous entertainment venues in easy walking distance, as well as a more local way of life to dip in and out of.

Shepherd's Bush is an eclectic neighbourhood in the London Borough of Hammersmith. It plays host to a wide range of nationalities and is a great place to enjoy a slice of bustling west London life, no more so than at Shepherd's Bush Market where you can buy pretty much anything you can think of, from three-piece suits to vegetables and colourful fabrics. This is an area that loves to evolve but it has always had strong ties to the entertainment industry, with world-class music venues such as the Shepherd's Bush Empire (where David Bowie, Elton John and The Rolling Stones have played, among others) and the old school Bush Hall right on your doorstep, along with the best comedy, satire and West End transfer shows of the day on offer at the Bush Theatre.

After all that culture, you'll be pleased to know that there are plenty of places to refuel – restaurants like Le Petit Citron for classic french cuisine, Mr Falafel for local street food lunch vibes, and Osman Juice Bar for a healthy morning vitamin hit.
For late-night drinking, head on over to Next Door Records where you'll find DJ's spinning tunes until late, or The Hawk's Nest for bangin' cocktails. If you're looking to splash some cash during your stay then there's no better place than the iconic streets of Portobello market. Make stops at the record shop Rough Trade West, champion emerging & independent brands at Couverture & The Garbstore, vintage shopping at Found And Vision, and follow your nose to cult bakery Buns From Home.

The Little Breakfast
As they say, it's the most important meal of the day! We deliver a daily breakfast bag with juice, fruit and a breakfast item to your room for just £5 per person. All you have to do is fill out the bag, pop it on the hook outside your room, and it will be waiting for you in the morning with a little something to help you start your day off right.
For something a bit heartier, check out Chet's in the lobby.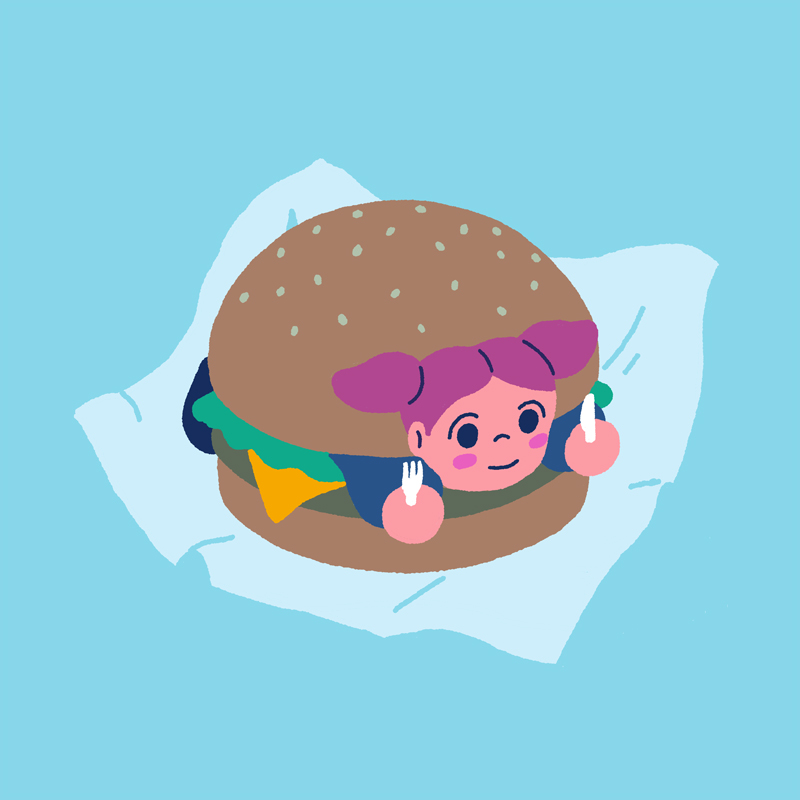 IN THE MOOD FOR FOOD?
Chet's
Bringing the heat, Chet's is a Thai-Americana diner bringing the heat and plating up punchy flavours for breakfast, brunch, lunch and dinner, available throughout our restaurant and lobby. Hit the bar for coriander martinis, natural wines and all your favourite classic cocktails.
Dining in? Make sure to make a reservation to secure a seat.
Opening Hours
Open daily: 7am – midnight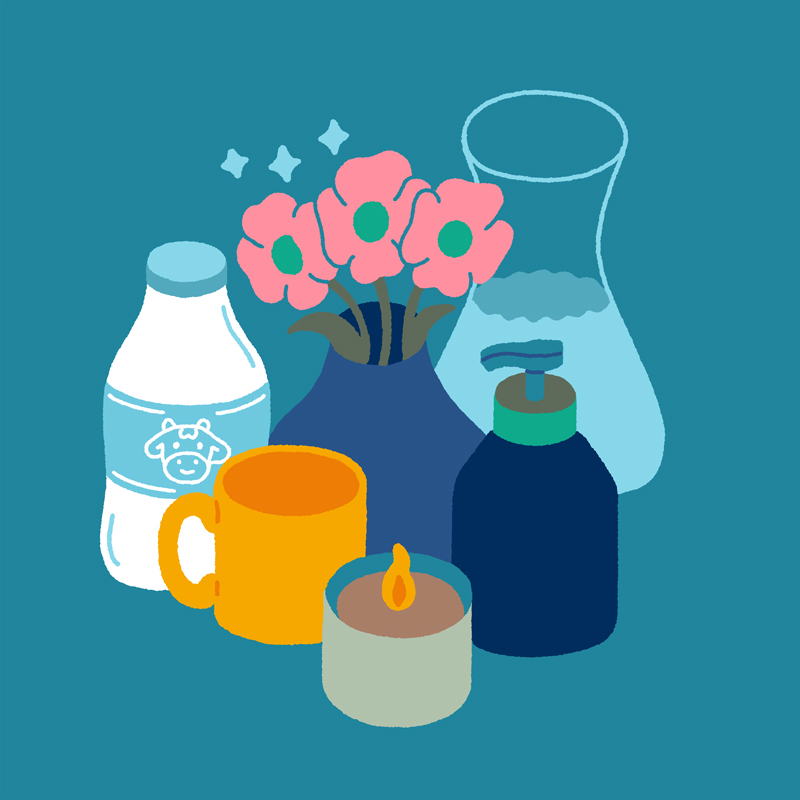 Hox Shop
Swing by our Hox Shop in the lobby where you can buy snacks and drinks at supermarket prices; Blank body products; or something from our Best Of collection, with limited-edition items by our fave London makers and curated with partners Trouva, the home of independent brands. Run out of room in your luggage? Ask us to send it to you.

Rip-off-free fridge
No nasty bills at check-out here, we give you a rip-off-free mini-fridge stocked with fresh milk and water. What's more, you can fill your fridge with savoury and sweet snacks from our Hox Shop at supermarket prices.
Smoothies and Juices from £2.00
Beers from £2.00
Sweet treats from £1.50
Crisps from £1.00

Hox Gallery

An ode to local independent makers and emerging artists living in our neighbourhood. This hand-picked collection of works, located in our corridors, is brought to you by our friends at Kindred Studios – a thriving collective of West London creatives. Over the coming year, the collective will be putting on a series of group shows, while offering Hox guests private tours of their studios (chat to front desk for deets).

Shepherd's Bush Market tube station is a 2 minute walk away. Come out of the main hotel door and turn left, and left again. You'll be on the Circle and Hammersmith & City Lines in minutes, taking you to Ladbroke Grove Underground Station for neighbouring spots like Portobello Road and Notting Hill.
Need a direct line to central London, no problem, Shepherd's Bush Station is a 7 minute walk away, come out of the main hotel doors and walk directly straight. You'll be on the Central or overground line in no time.
If you're after a bus, there are loads of them all over the place. The number 94 will get you to Holland Park, and number 220 or 295 will get you to Hammersmith.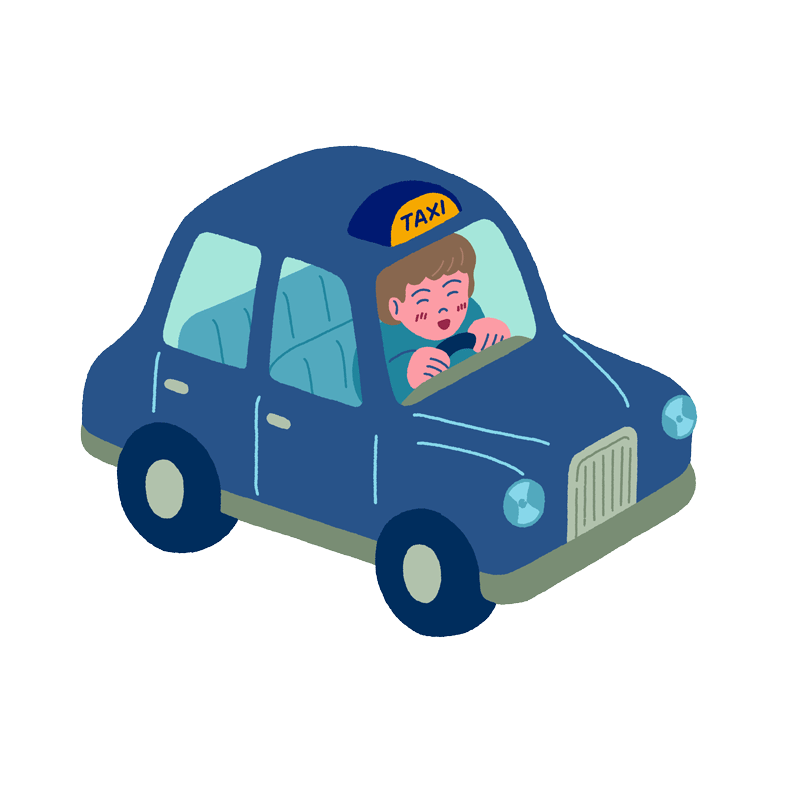 Ask Reception to assist you with a Black Cab booking. Uber is also widely used here.
Unless otherwise asked bed linens are changed every 3 days during a stay, and towels are replaced only if on the floor. Doing what we can (one towel, or sheet) at a time.
Housekeeping is currently on request, so you know who has been in your room, and when.
It goes without saying, WiFi is free for all guests at The Hox. And if you'd like to make a good ol' fashioned landline call, your first hour is free per day to pretty much anywhere except the moon.
Read all about it! You can find local news, magazines and podcasts on this link to make sure you're up to date on what's going on in the world. Just make sure you are connected to the guest wifi to access.
Dial 0 for Reception and we'll bring an ice bucket right up.
For the Gym Bunny there are plenty of great gyms and cool studios around us. Hit up Reception to get discounted day passes to our favourites including our fav Yoga and Pilates spot, F45.
Or, why not grab your trainers and head up to Hyde Park for a scenic park run.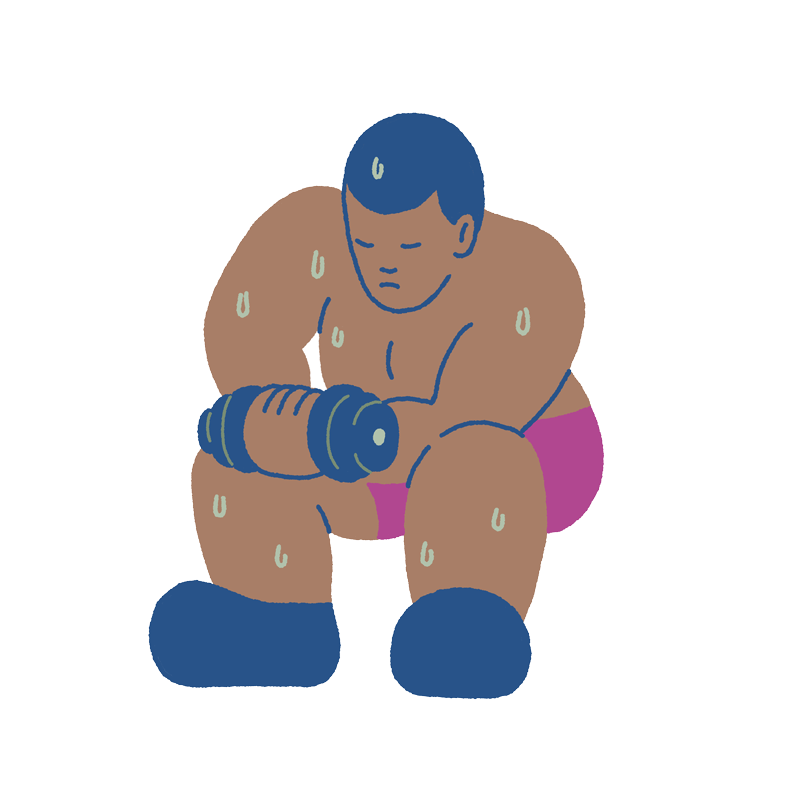 If you're in a rush, fill out your details on the key card and pop it in the post box in the lobby and we will email you a copy of your bill before you get home.

Plastic Freedom
Say hi to Plastic Freedom, a one-of-a-kind shop bolted onto our lobby for the eco-conscious and eco-curious. Here you'll find everything from natural nail varnish remover to low-waste food; we even have environmentally friendly underwear and sex toys. Stock up on award-winning products from leading planet champions including refillable Moo & Yoo shampoo, Upcircle face masks, Eco Living homeware and cleaning products from Fill. Plastic Freedom is the brainchild of Beth Noy, who handpicks all the best, most sustainable and stylish designs to make your (green) life go with a swing.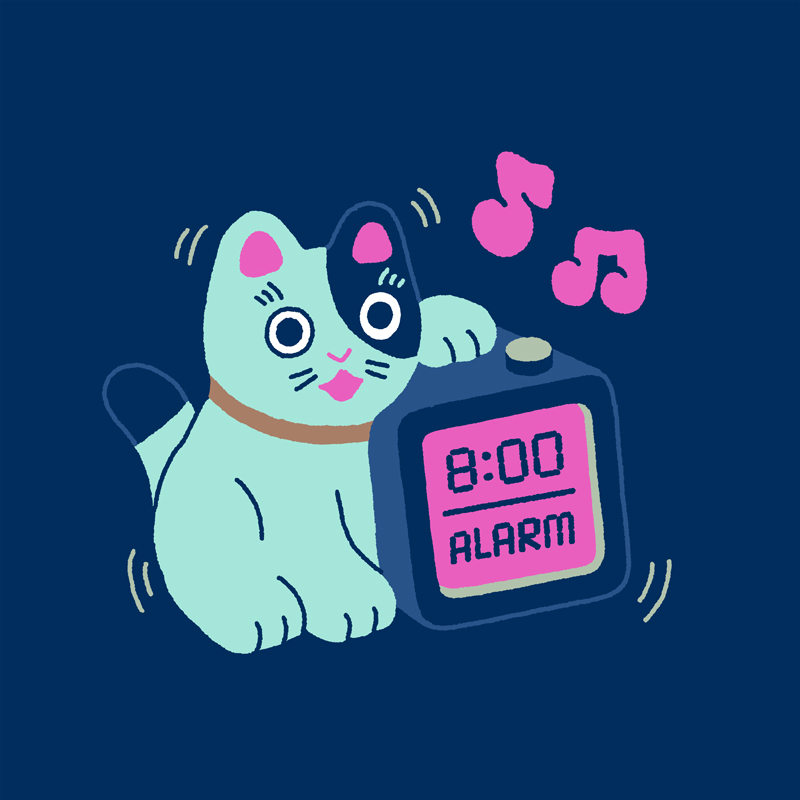 Get out of bed you sleepy head
You get to choose your own check-in time for free with Flexy Time, which is available to anyone who books directly on our website up to 72 hours in advance. Otherwise, regular hotel check-in is 2pm.
Need a lie-in?
No problem, just let us know and you can stay for the bargain price for £10 an hour, up to 4pm (availability dependent). Of course, if you booked directly, you can check-out whenever you please with Flexy Time!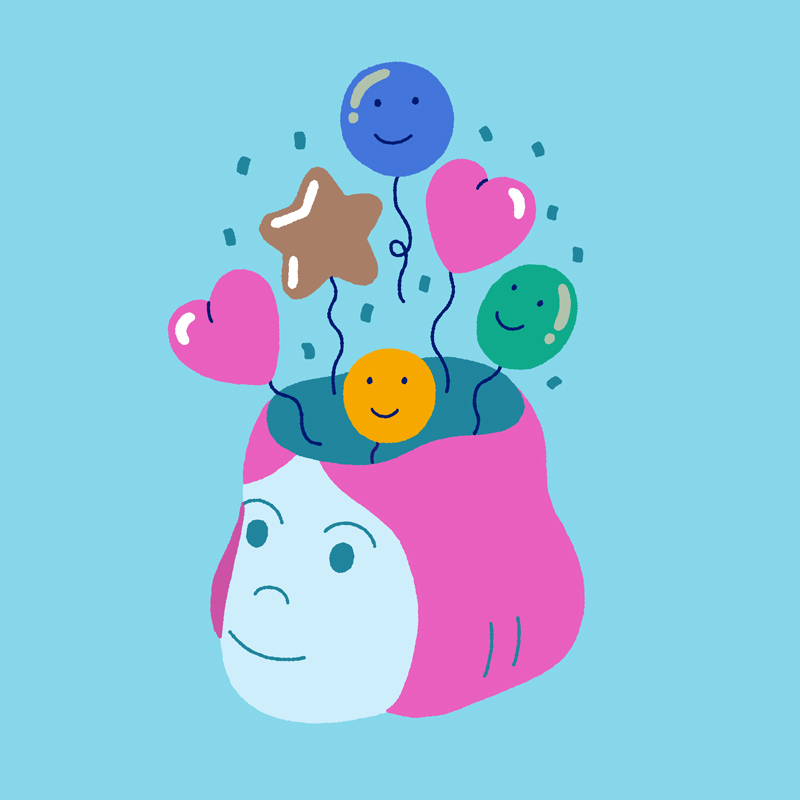 Planning a party?
The Apartment on the ground floor is a meetings and events space like no other. Each room is set up like a home away from home, based around a central pantry kitchen filled with treats to help yourself to. By day, it can host meetings of all sizes and by night, it's a perfect venue for everything from an intimate private dinner to large parties. Whatever the occasion, we have the perfect space. Just ask Reception for more details on how to book or email events.london@thehox.com.

Dis-loyalty pays
Introducing Dis-loyalty, the travel & food membership programme rewarding adventure with hefty discounts. We're talking HALF-PRICE rooms at just-opened hotels, 20% off when you stay somewhere new, and some pretty stellar food and drink perks (hello free coffee every day and 10% off your bill at Chet's). At £12/15€/$18 a month with more than 75 participating hotels and 150+ restaurants and bars across 10 brands (including The Hox), we can't lie: it's pretty fruitful to play the field.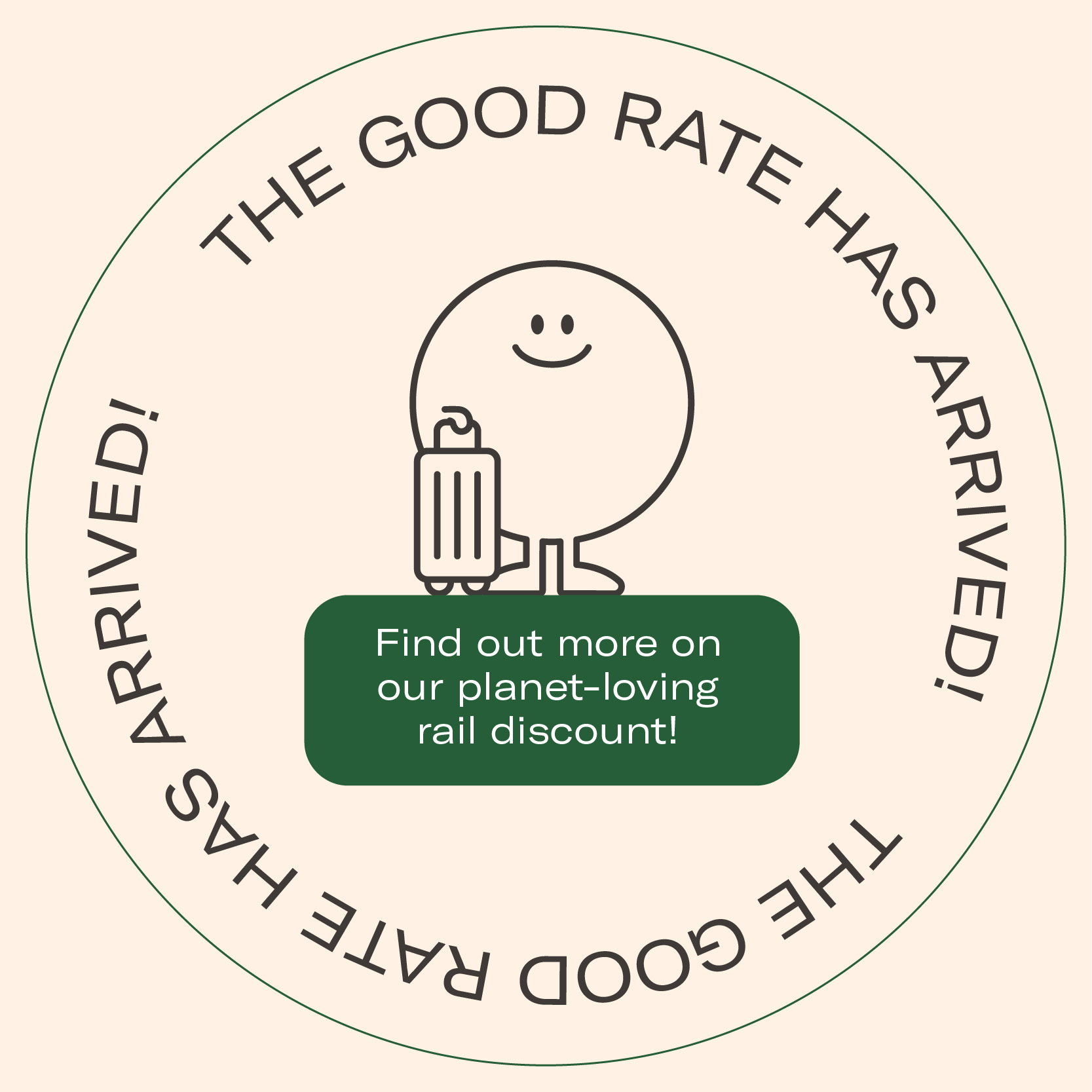 The Good Rate
Get the Good Rate whenever you travel by train between two Hox hotels in the UK and Europe (excluding the London Underground.)
To say thanks for choosing lower carbon travel you can get £20 off your total stay.
Simply flash your train ticket receipt on check-in.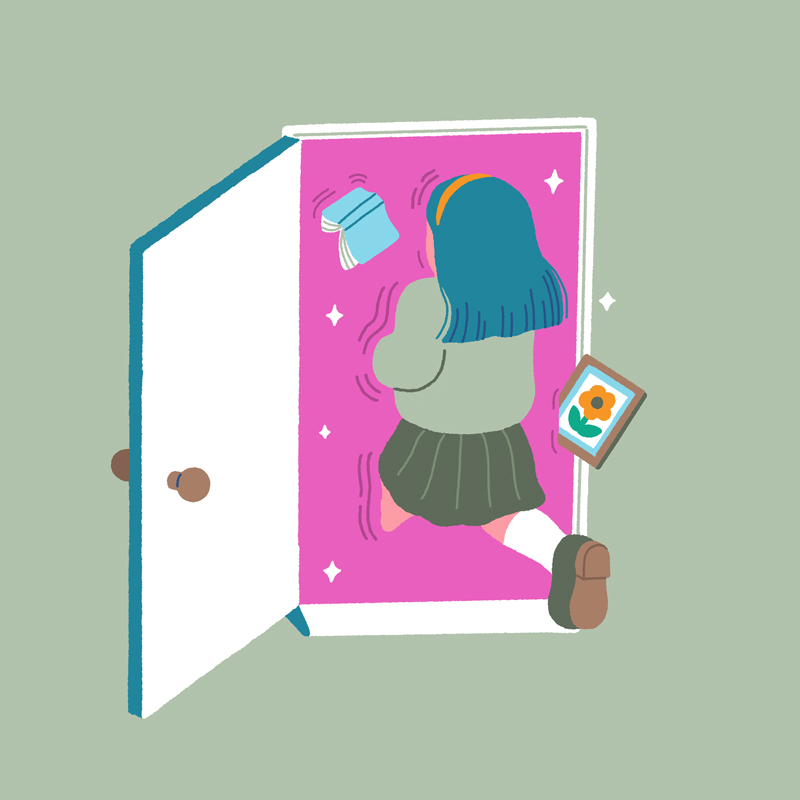 The Hoxton comes to each of our neighbourhoods with an open door and an open mind. With everything you need, and nothing you don't, we're inspired by the diversity and originality of the streets and scenes that surround us.
For latest updates, news and events
thehoxton.com/sign-up
Looking to book again?
You'll be hard pushed to find a cheaper price elsewhere, but if you do, we'll match it.
thehoxton.com
Illustrations by Stephanie Unger