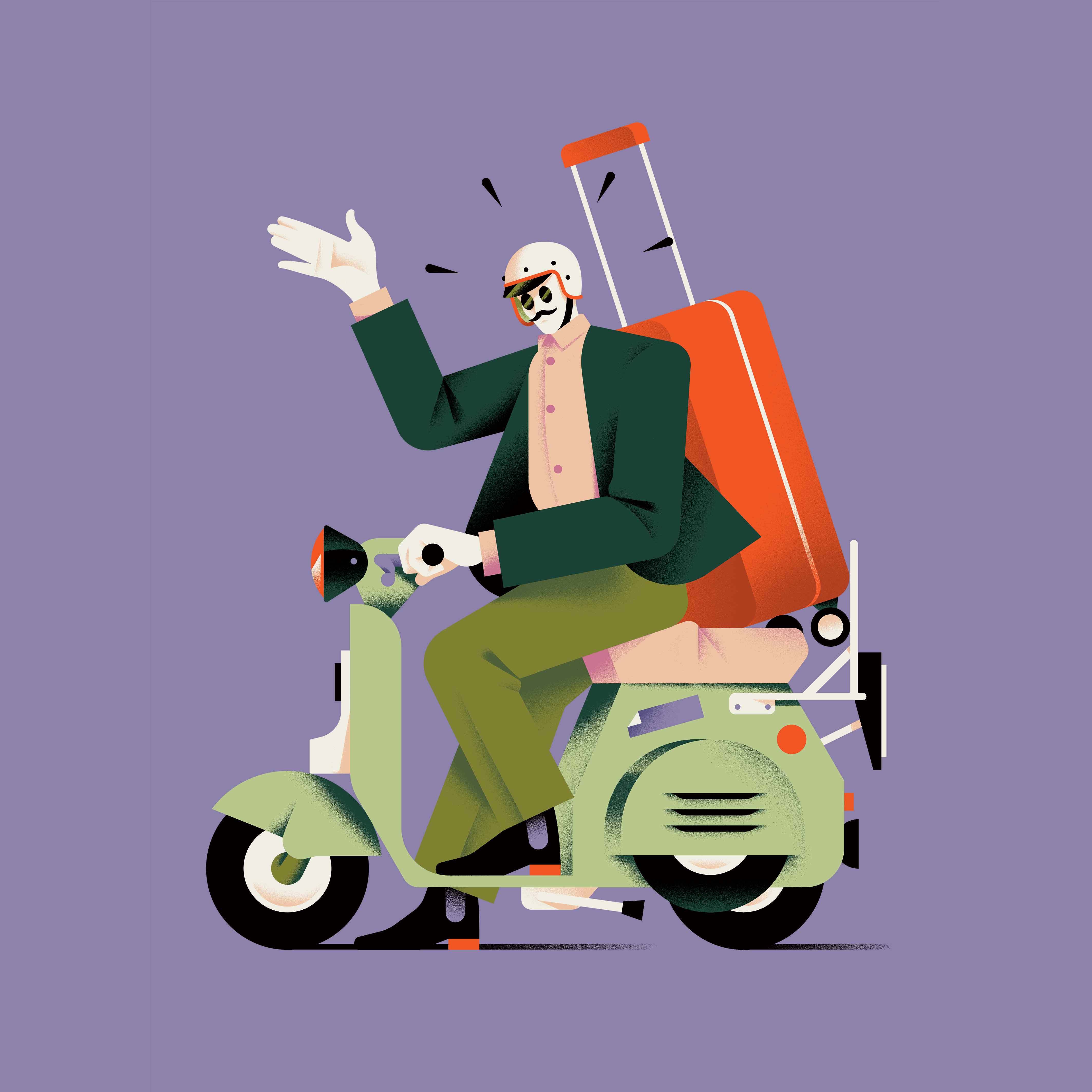 Largo Benedetto Marcello, 220, 00198 Roma, Italy

Benvenuti a The Hoxton, Rome.
Welcome to The Hoxton, Rome.
Ti diamo il benvenuto a The Hoxton di Roma. Siamo lieti di averti qui e speriamo che apprezzerai il tuo soggiorno da noi. Per assicurarci che approfitterai al massimo del tuo viaggio, abbiamo messo insieme questa piccola guida di sopravvivenza con tutto quello di cui potresti aver bisogno mentre sei con noi. Vogliamo che il tuo soggiorno sia il migliore possibile, quindi se ti occorre qualcosa di giorno o di notte, basta comporre 150 dal telefono che trovi accanto al letto.

Welcome to The Hoxton, Rome. It's great to have you in the house and we hope that you enjoy your stay with us. To make sure you get the most out of your trip, we've put together this little Survival Guide with all the bits and bobs that you might need whilst you're with us. We want you to have the best stay possible, so if you need anything day or night, just dial 150 on the phone next to your bed.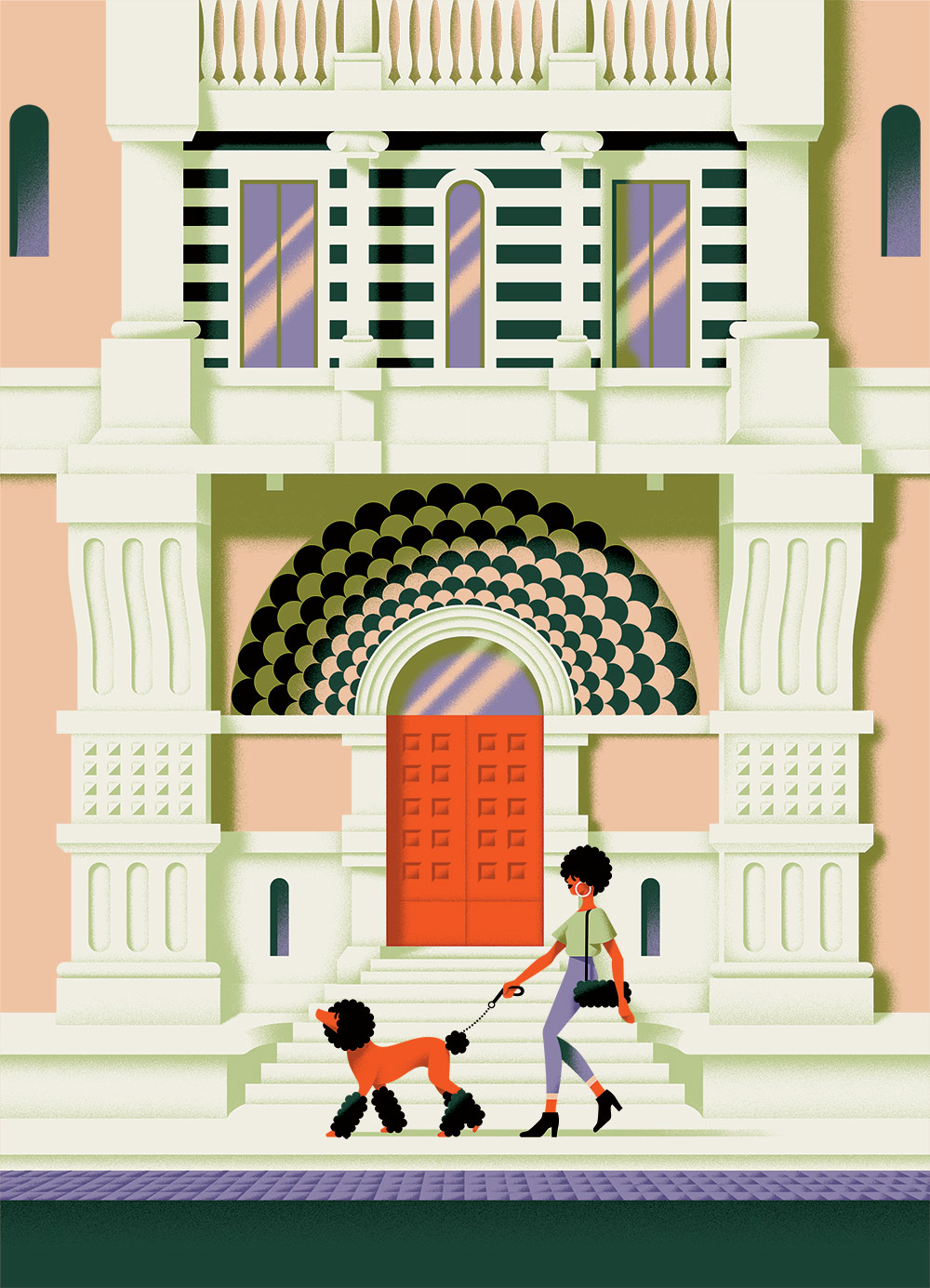 Noi e il nostro quartiere
Us & our neighbourhood
Ci piace pensare di trovarci in un punto speciale di Roma, in un quartiere che accoglie i parchi più belli della città, i centri culturali più interessanti e il gelato più squisito: tutto questo a due passi da noi! Il Parco di Villa Borghese è facilmente raggiungibile a piedi, così come il MACRO (Museo di Arte Contemporanea) e il MAXXI (Museo nazionale delle arti del XXI secolo), imperdibili per gli amanti dell'arte. Se preferisci lo shopping, invece, ti sentirai a casa ai Parioli e amerai il Blue Marlin: qui non ci si annoia mai. Esplorare fa venire fame! I romani doc amano la Gelateria Duse qui ai Parioli, oppure non perderti Giolitti se ti trovi vicino al Pantheon. Per quanto riguarda la pizza, invece, ti consigliamo Fra Diavolo che è a due passi da noi.

We like to think we're in a bit of a sweet spot here in Rome, with some of the city's most beautiful parks, coolest cultural spots, and best gelato on our doorstep. Leafy Villa Borghese is an easy walking distance from us, so too are the MACRO (Museum of Contemporary Art) and the MAXXI (National Museum of 21st Century Art) for art buffs to go wild for. If shopping is more your thing, you'll be right at home in Parioli; we never get bored in Blue Marlin. All that exploring calls for refreshments; the locals love Gelateria Duse here in Parioli, or head to Giolitti if you're near the Pantheon. As for pizza, head to Fra Diavolo which is on our doorstep.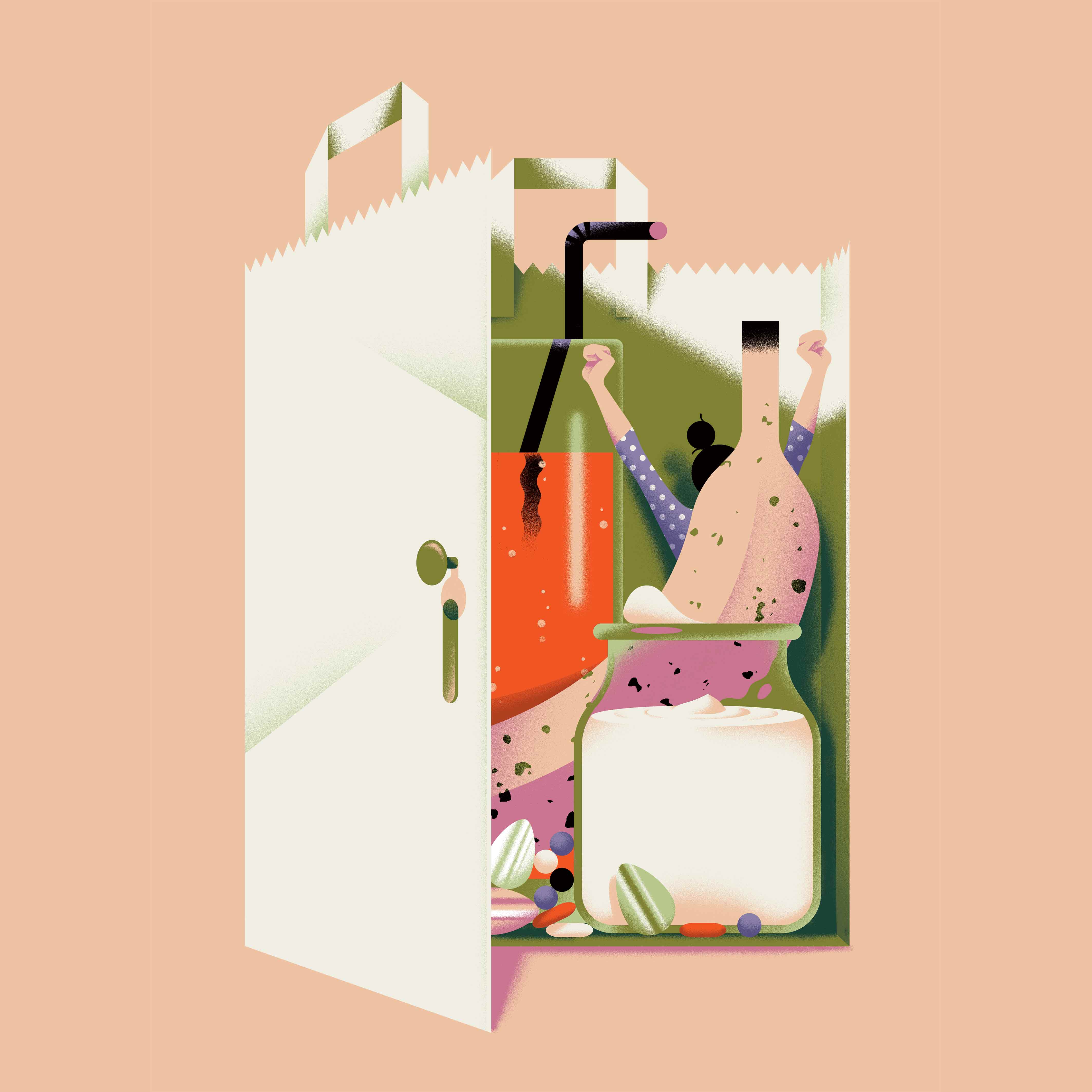 La Breakfast Bag
The Breakfast Bag
Le voci sono vere: le fate esistono e vivono proprio qui a The Hoxton. Sono le fatine della colazione. Per soli 5€ a persona, riempiremo il tuo cestino per la colazione (quello sulla scrivania) con yogurt e cornetto, succo di frutta e frutta di stagione, in modo che sia lì a darti il buongiorno al risveglio. Basta inserire i dettagli e lasciarlo sul gancio fuori dalla porta prima di andare a letto.
Desideri qualcosa di più?
Ti basterà scendere da Beverly o da Cugino per un caffè, dolci, piatti caldi e molto altro.
Vuoi viziarti? Lascia che ti portiamo la colazione in camera.
The rumours are true, fairies are alive and living right here in The Hox. The breakfast fairies that is. For just €5 per person, we'll fill up your breakfast bag (the one that's on your desk) with yogurt, a pastry, juice, and a piece of seasonal fruit, so it's there to tuck into when you roll out of bed. Just fill in the details and pop it on the hook outside your door before you go to bed.
Want something more?
Head down to Beverly and Cugino for espressos, pastries, hot plates and more.
Feeling snoozy? Get it delivered to your room.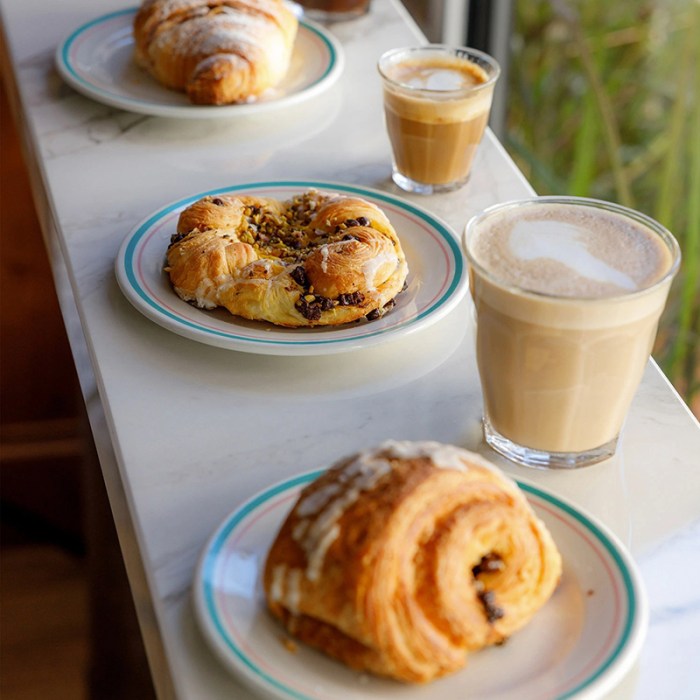 UN PETIT CREUX?
HUNGRY?
Cugino
Cugino è il tuo bar di quartiere, aperto dalla mattina alla sera per caffè, dolci appena sfornati e pranzi sfiziosi. Rilassatevi nel nostro bar dove godersi un caffè e i raggi del sole a ogni ora.
Cugino is an all-day destination welcoming guests for coffee, freshly baked pastries, breakfast and power lunches. Enjoy in our relaxed café where you can soak up those Italian rays.
Aperto tutti i giorni dalle 7
Open daily from 7am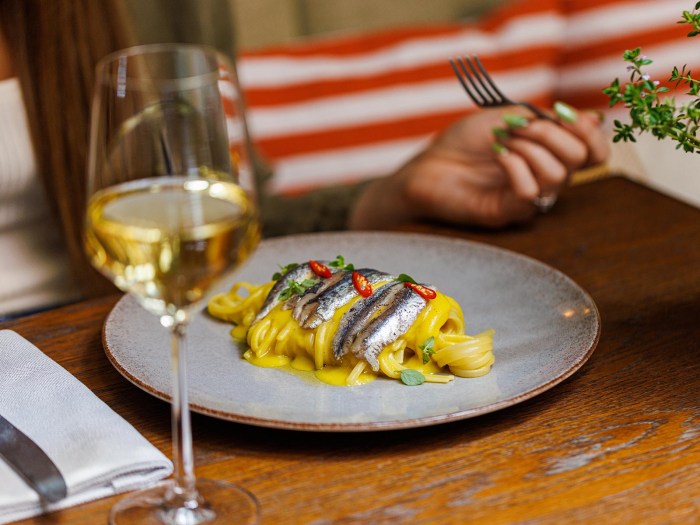 UN PETIT CREUX?
HUNGRY?
ElioOPENS 21 JUNE
Elio è il ristorante dove scoprire il meglio dei sapori, dei prodotti, dell'energia e dell'ospitalità gioiosa dell'Italia, con i suoi pasti in compagnia degli amici in un clima vacanziero.
Orari di apertura
Tutti i giorni dalle 12 alle 23
Weekend Brunch dalle 12 alle 15
Elio is designed to express the flavours, ingredients, energy and joyous hospitality of long and boozy meals with friends on holiday in Italy – encapsulating the best of what
the country has to offer.

Opening Hours
Everyday from noon to 11pm
Weekend Brunch from noon to 3pm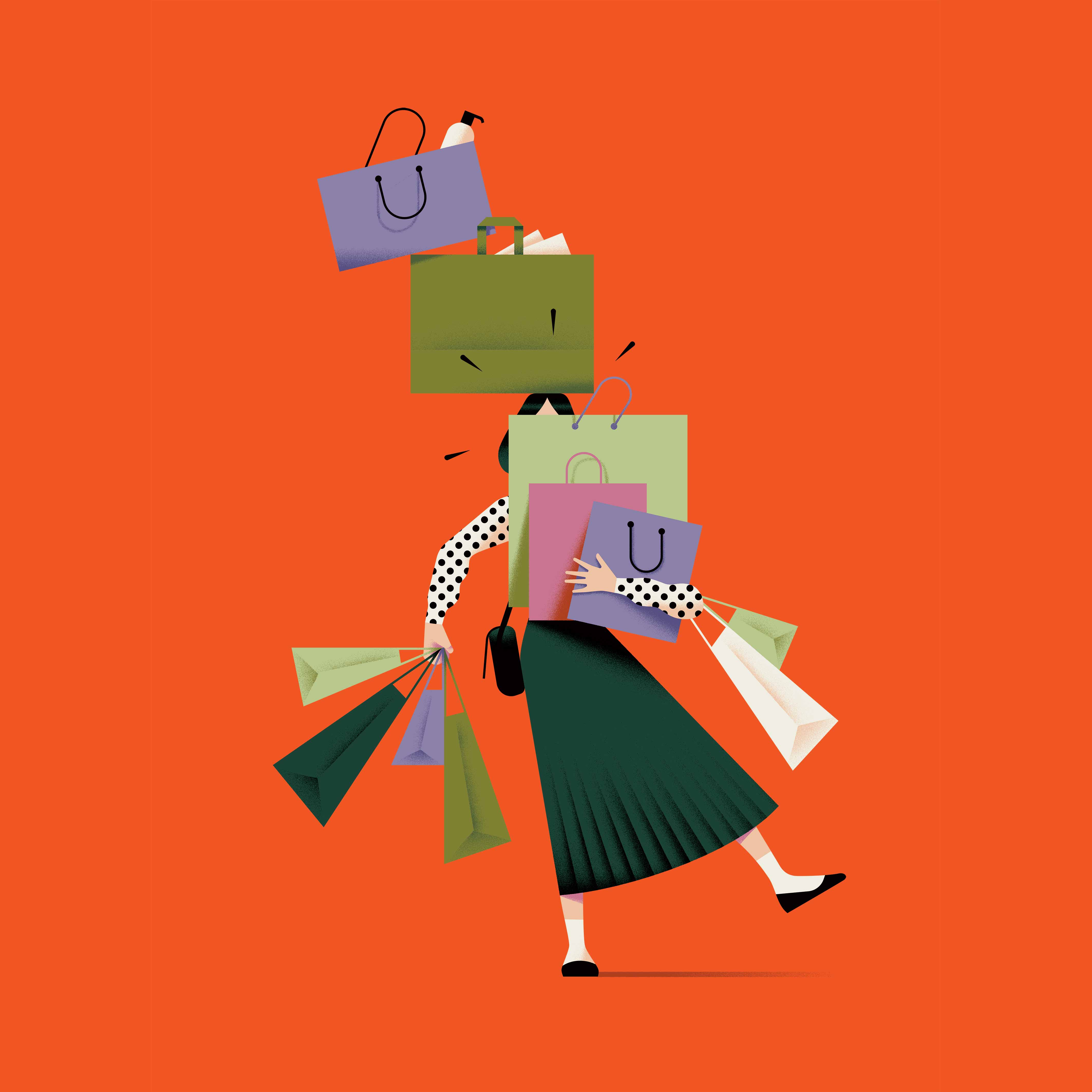 Hox Shop
Passa all'Hox Shop, al Ricevimento, dove potrai acquistare birre, vini e bevande analcoliche a prezzi da supermercato, o per uno snack quando hai un languorino. Troverai acqua e latte nel frigo in camera: è lì per te, offre la casa. Giù all'Hox Shop troverai anche i nostri prodotti per il corpo Blank che potrai acquistare così da portare un po' di The Hox a casa tua insieme a una selezione di regali e articoli dei nostri produttori locali preferiti.

Swing by our Hox Shop in the lobby where you can buy beers, wines and soft drinks at supermarket prices, and other snacks for when you get the munchies. You'll find water and milk in the fridge in your room that's all yours, on us. Down in the lobby shop, you'll also find our Blank body products available to purchase so you can take a bit of The Hox home with you, alongside a selection of gifts and wares from our fave local makers.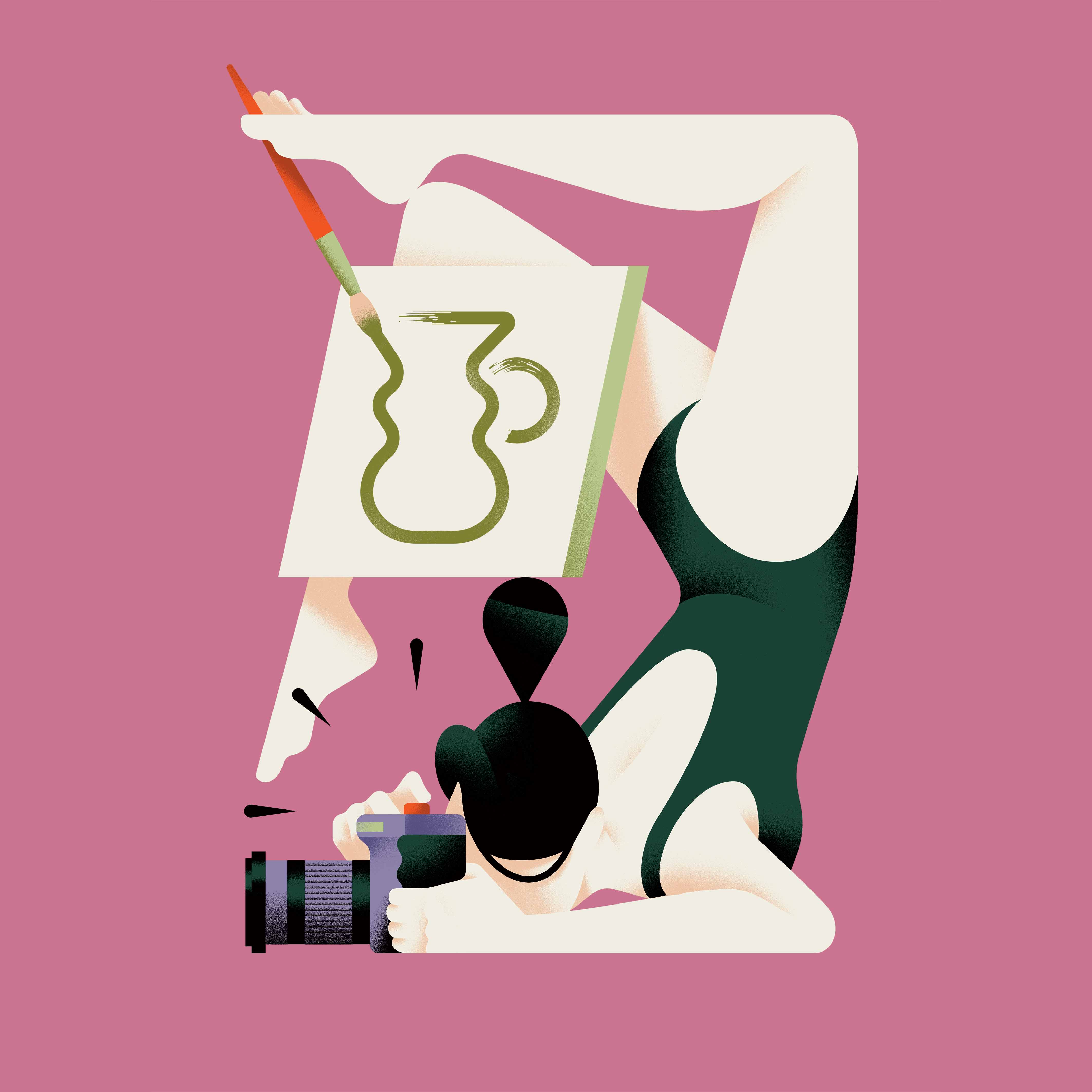 Hox experience
Ci piace rendere le cose interessanti qui, celebrando la bellezza del nostro quartiere per farti scoprire cosa c'è di imperdibile nei dintorni: un artista locale, un negozietto che amiamo o magari un luogo interessante lontano dagli itinerari più battuti dai turisti. Tieni in ogni caso d'occhio la pagina web per restare aggiornato
Bici
Abbiamo delle bici da prendere in prestito qui nel nostro hotel, per uscire ad esplorare il quartiere.
Hox Gallery
Esplora la nostra galleria che viene rinnovata regolarmente e scopri fantastici artisti locali emergenti. Una di queste opere ti ha fatto perdere la testa? Buone notizie per te: sono tutte in vendita.
Letture prima di dormire
I libri sulle mensole in camera da letto sono a cura dei nostri Hox Friends, un gruppo di "local" selezionati accuratamente grazie all'aiuto dei nostri librai preferiti. Non dimenticare di controllare all'interno del libro per scoprire chi lo ha scelto per te.
We like to keep things interesting here at The Hox, celebrating the good and the great in our neighbourhoods and guiding you to the best of what's around us — be it a local artist, a store we love, or an off-the-beaten-path hotspot. Check out what's on while you're here.
Bikes
We've got bikes to borrow here in the hotel so you can get out and see the whole neighbourhood.
Hox Gallery
Discover great local and emerging artists in our regularly changing gallery space. Fallen in love with a piece? Good news, they're all for sale.
Bedroom reads
The books on our bedroom shelves are curated by our Hox Friends, a handpicked group of locals, with the help of some favourite local bookstores. Don't forget to check inside the book to see who's picked out your edit.
Devi assolutamente pubblicare una foto? Accedi a internet grazie alla nostra connessione Wi-Fi gratuita disponibile in tutto l'hotel.
Componi il 150 per il servizio in camera e ti porteremo un secchiello con ghiaccio.
Mettiamo a tua disposizione quotidiani gratuiti: li troverai scansionando il QR code che trovi in camera. Scegli giornali locali o internazionali per assicurarti di essere al passo con l'attualità prima del tuo appuntamento a cena.
Ci trovi in Via Salaria, a pochi passi dalla bellissima Villa Borghese. La stazione ferroviaria di Roma Termini è a 25 minuti a piedi: lì trovi treni diretti per l'aeroporto di Fiumicino e per tutte le destinazioni in Italia e in Europa. Puoi fermare un taxi bianco fuori dal nostro hotel, o chiedere alla reception di chiamarti un'auto di una compagnia locale.
Per gli amanti della palestra, offriamo servizi in collaborazione con i nostri partner locali. Chiedi al team alla reception per iniziare la giornata con il piede giusto.
Got a picture you just have to post? Stay online with our free Wi-Fi available throughout the hotel.
Dial 150 for Room Service and we'll bring an ice bucket right up.
We have free newspapers scanning the QR code you find in your room. Choose from local to international publications to make sure you're up to date on the news for your dinner date.
Find us on Via Salaria, a short walk from beautiful Villa Borghese. Rome Termini train station is a brisk 25-minute walk from us, and trains from there go direct to Fiumicino airport and elsewhere in Italy and Europe. You can flag a white taxi outside our hotel or ask reception to call you a car from a local company.
For the gym bunnies, we've got special services with our local partner. Head to front desk to get details and to kick start your day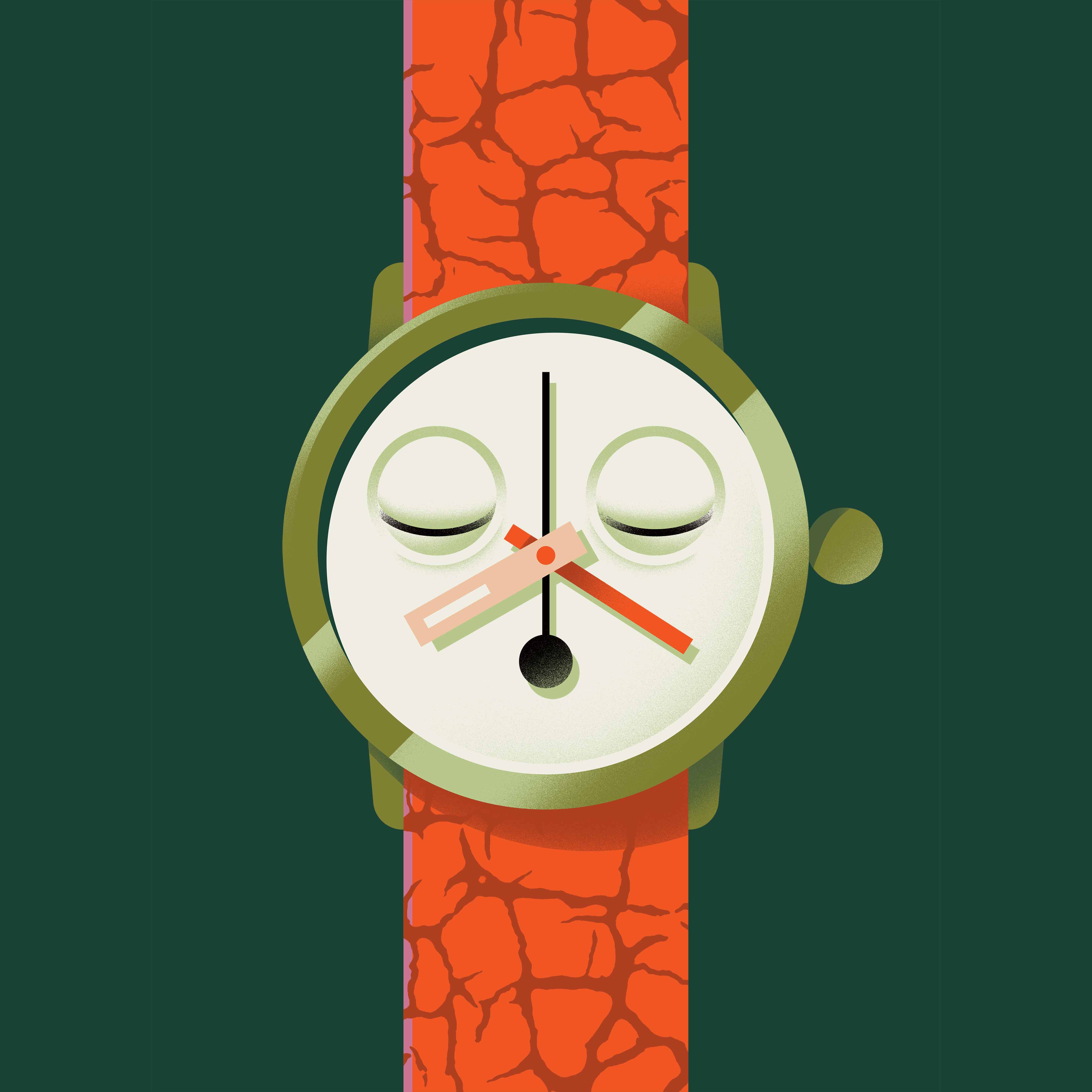 Sveglia! E' ora di alzarti dormiglione
Get out of bed you sleepy head
Troppo presto? Nessun problema, avvisaci e potrai rimanere al prezzo vantaggioso di 10 euro all'ora, fino alle 16.00 (in base alla disponibilità). La prossima volta, non dimenticare che puoi scegliere l'orario di check-in e check-out gratuitamente con Flexy Time — solo se prenoti su thehoxton.com, con un preavviso di 72 ore.
Need a lie-in? No problem just let us know and you can stay for the bargain price of €10 per hour, up to 4pm (availability dependant). Next time, don't forget you can choose when you want to check-in and check-out for free with Flexy Time — only when you book at thehoxton.com, with 72 hours' notice.
La grande fuga. Se hai fretta, lascia la chiave della camera nella cassetta delle lettere nella lobby e riceverai presto una copia del conto via e-mail.
The great escape. If you're in a rush, just drop your room key in the post box in the lobby and we will email you a copy of your bill before you get home.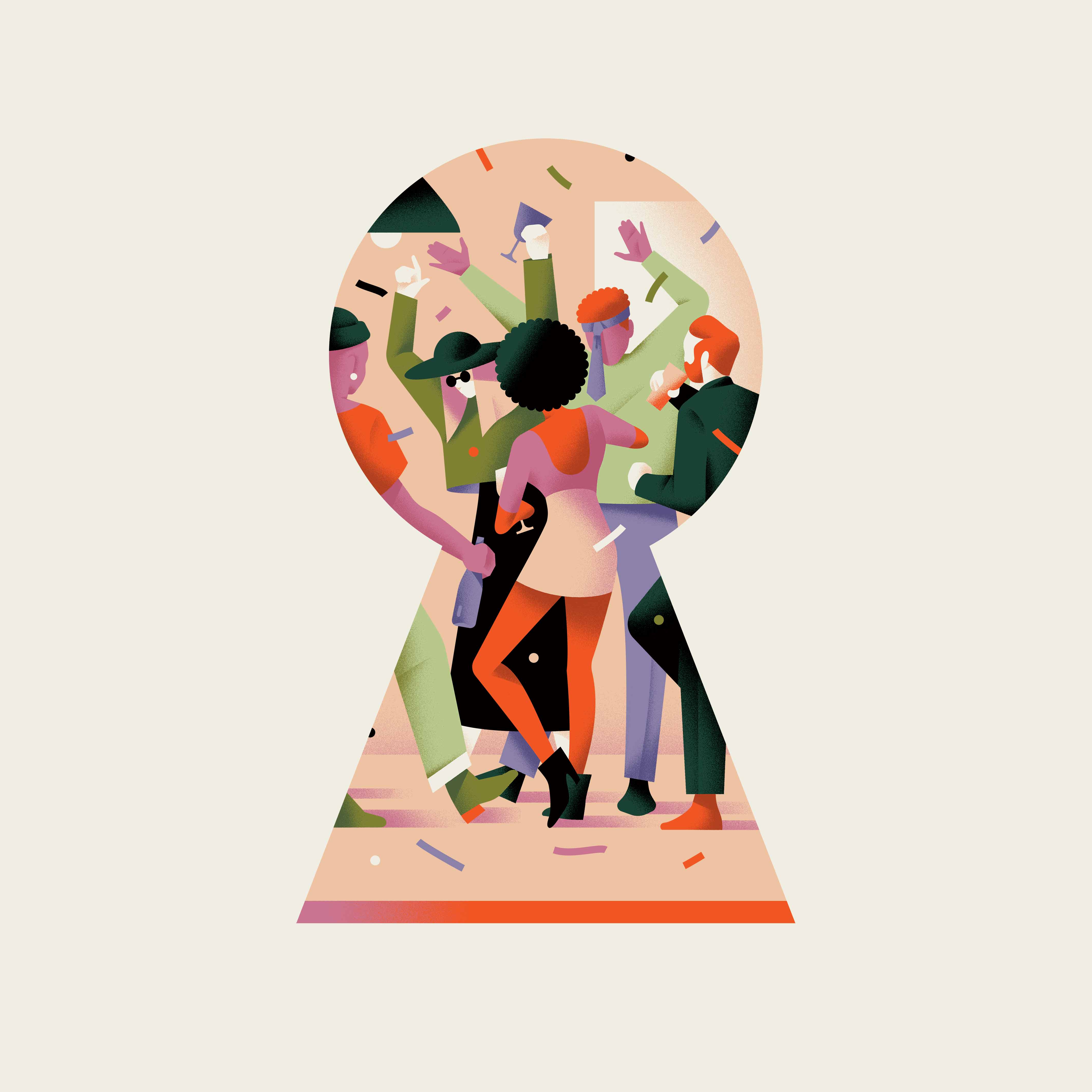 Vuoi organizzare una festa?
Planning a party?
Festeggia le piccole e grandi occasioni con noi nell'Appartamento. Che si tratti di una cena speciale o di una festa come si deve, abbiamo spazi a disposizione, con cinque stanze di dimensioni diverse e una cucina comune al centro.
Qualunque sia l'occasione, abbiamo lo spazio perfetto. Basta chiedere al nostro Sales team per maggiori dettagli su come prenotare o inviare un'e-mail a events.rome@thehox.com
Celebrate occasions big and small with us in L'appartamento in our basement. Whether it's a special dinner or big old bash, we've got spaces to suit with five differently sized rooms centered around a communal Pantry Kitchen. Whatever the occasion, we'll have the perfect space.
Just ask our Sales team for more details on how to book them or email events.rome@thehox.com.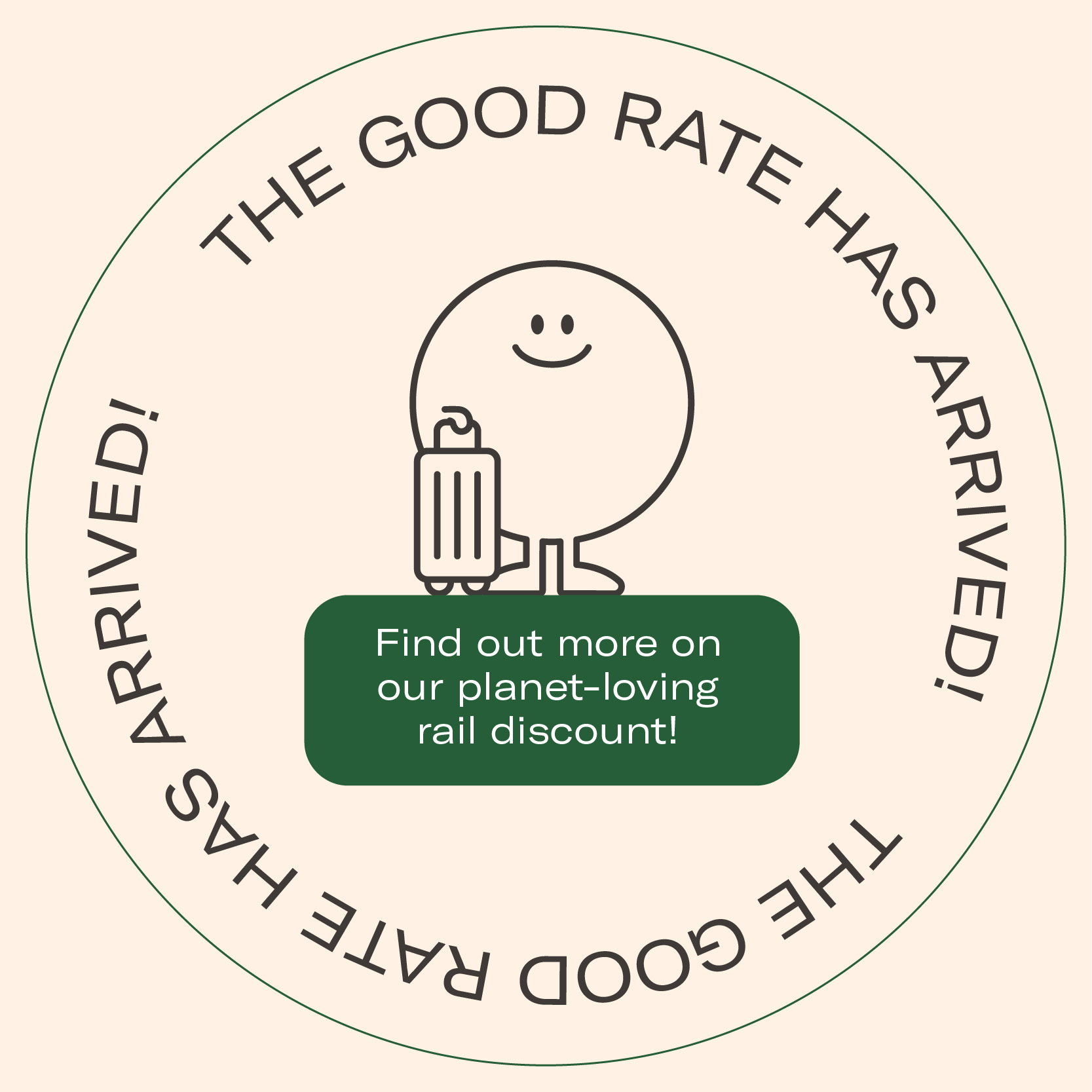 The Good Rate
Get the Good Rate whenever you travel by train between two Hox hotels in the UK and Europe (excluding the London Underground.)
To say thanks for choosing lower carbon travel you can get £20 off your total stay.
Simply flash your train ticket receipt on check-in.

In ogni quartiere in cui si trova, The Hoxton apre le sue porte e la sua mentalità.
The Hoxton comes to each of our neighborhoods with an open door and an open mind.
Tutto ciò che ti serve e niente che non ti serve, ci ispiriamo alla diversità e all'originalità delle strade e delle scene che ci circondano.
With everything you need, and nothing you don't, we're inspired by the diversity and originality of the streets and scenes that surround us.
Per scoprire gli ultimi aggiornamenti, novità ed eventi thehoxton.com/signup
For latest updates, news and events
thehoxton.com/sign-up