30-32 Rue du Sentier, 75002 Paris

Bienvenue chez The Hoxton, Paris.
Welcome to The Hoxton, Paris.
On est ravis de t'accueillir chez nous et on espère que tu profiteras de ton séjour. Pour être sûr que tu profites à fond, on a créé ce petit guide de survie avec tous les trucs et astuces dont tu auras besoin.

It's great to have you in the house and we hope that you enjoy your stay with us. To make sure you get the most out of your trip, we've put together this little Survival Guide with all the bits and bobs that you might need whilst you're with us.

Le bâtiment
The building
Notre magnifique bâtiment a été construit au XVIIIe siècle par l'architecte Nicolas d'Orbay pour Etienne Rivié, conseiller de Louis XV.
Un bijou ancré dans le patrimoine Parisien, qui sera converti par la suite en usine de confection de vêtements, au coeur du Sentier, le quartier des tissus, avant d'être laissé à l'abandon pendant 10 ans.
Après quatre ans de travaux, The Hoxton prend vie, en préservant ses qualités architecturales d'époque, tout en y incorporant un style plus contemporain. Les escaliers d'origine ont été restaurés, les pavés reposés, les colonnes d'acier réinstallées et les sols découverts.

Our magnificent building was built in the 18th Century by architect Nicolas d'Orbay for Etienne Rivié, an advisor to Louis XV.
A jewel in the crown of Parisian history, it was later converted into a clothing factory, perfectly placed in the heart of Sentier, the textile district, before laying empty for 10 years.
After four years of construction, The Hoxton brought it back to life, embracing the original design features of the building, and incorporating them into a more contemporary style. Original staircases have been restored; cobbles have been relaid, iron columns repurposed and beautiful floors uncovered.


Le Breakfast Bag
The Breakfast Bag
Ce n'est pas qu'une rumeur, les fées existent et opèrent sous notre toit. Les fées du petit déjeuner déposeront ton Breakfast Bag devant chacune des chambres de l'hôtel.
Remplis les informations au dos du sac sur le bureau, et accroche-le ensuite à l'extérieur de ta chambre. Un yaourt, un jus de fruit frais et un fruit, t'attendront à ton réveil.
5€
Une plus grosse faim ? Passe au Rivié !
As they say, it's the most important meal of the day! We'll deliver a daily breakfast bag to each and every room.
All you have to do is fill out the bag on the desk, pop it on the hook outside your room, and it will be waiting for you in the morning with a little something to help you start your day off right.
5€
For something bigger, check out Rivié.


UN PETIT CREUX?
HUNGRY?
Rivié
Situé au rez-de-chaussée, notre restaurant Rivié est une brasserie française revisitée qui propose des plats de saisons et d'origine locale du matin au soir.

Installe-toi confortablement au Jacques' Bar, un bar intimiste pour profiter de cocktails classiques et anciens revisités. Déguste des vins naturels, meilleurs fromages et charcuteries d'Europe à Planche.

Ou tu peux toujours faire appel au room service pour rester au chaud.

Our ground-floor restaurant Rivié is a modern take on a French brasserie, serving up seasonally led and locally sourced dishes from morning 'til late.
Cosy up in Jacques' Bar, an intimate space to enjoy the best classic cocktails and old-fashioned spirits. Or sit in at Planche and enjoy some natural wine, cheese and charcuterie.
Stop by the lobby for coffee and cocktails around the clock. Or you could always order Room Service if feeling a bit lazy.


Hox Shop
Passe par notre Hox Shop près de la Réception, où tu pourras acheter des snacks et boissons aux prix de supermarché; la gamme de produits pour le corps Blank des bougies et mugs de l'hôtel.
Plus de place dans ta valise ? Demande-nous de te l'envoyer ou commande sur notre Hox Shop en ligne (prix standards de livraison).

Swing by our Hox Shop in the Lobby where you can buy snacks and drinks at supermarket prices or our Blank body products, candles and mugs of the hotel.

Run out of room in your luggage? Ask us to send it to you or order from our Hox Shop online (at standard shipping prices).


Hox experience
Du pop-up, au workshop en passant par nos Basement Parties avec DJs dans L'Appartement, il se passe beaucoup de choses chez The Hox.
Check thehoxton.com/paris/whats-on voir ce qu'il s'y passe quand tu viendras nous rendre visite.

We have lots happening here at The Hox – from pop-ups and workshops to Basement parties in L'Appartement.

Check out thehoxton.com/paris/whats-on to see what's on while you're here.

Tu as une recherche à finir ? Une photo à poster ? Profite de notre Wi-Fi gratuitement.
Si tu préfères le téléphone, profite d'une heure d'appel gratuite par jour, vers n'importe où, sauf sur la Lune !
Fais le 82 sur le téléphone de ta chambre pour avoir le Room Service et on t'apportera tout ce qu'il te faut.

Envoie-nous ton document à hello.paris@thehox.com et notre équipe s'occupe du reste.
À partir de 0,15€/page pour NOIR ET BLANC et 0.30€/page pour une impression couleur.
Des journaux sont mis à ta dispo' dans le lobby, pour rester à jour sur les dernières actus lors de tes dîners entre amis.
Petits ou longs trajets, tu peux arrêter un taxi juste en dehors de l'hôtel sur les Grands Boulevards, ou demander à la Réception de t'en commander un.
Sinon, Sentier est à 5mins et Strasbourg St-Denis à 8 mins à pieds. De là-bas, tu peux prendre la ligne 4, directement jusqu'à Gare du Nord.
Promène-toi dans la ville avec nos vélos ! Tu peux en emprunter gratuitement pendant ton séjour, demande tout simplement à la Réception. Sinon saute sur une trottinette Lime ou un vélo Jump, ou encore le classique Vélib.
Si tu veux découvrir les plus beaux spots du quartier tout en courant avec des locaux, nos amis de l'équipe adidas Runners Sentier te donnent rdv à Planche tous les samedis à 10h, pour un run dynamique dans le quartier (différents niveaux).
Pour les adeptes de salles de sport, le Club Easy Gym est à 2 minutes de l'hôtel. On te propose une entrée avec remise, à 15€.
Got a status you just have to update? Make the most of our free Wi-Fi and watch those likes rack up. Or if you prefer the phone, make use of your one hour of free phone calls per day to pretty much anywhere, except the moon.
Call the 82 on your phone to call Room Service and we'll bring an ice bucket right up.

Just email your document to hello.paris@thehox.com and the team will do the rest.
From 0,15€/page for black and white and 0,30€/page for colour printing.
There are free papers in the lobby to make sure you're up to date on the news for your dinner date.
Short hops or long rides:
You can flag a Parisian Cab outside our hotel, or ask Reception to call you a car from a local company.
The nearest Métro stations are Bonne Nouvelle and Grands Boulevards, both on lines 8 and 9. Otherwise Strasbourg Saint Denis is only 8 minutes walk away. There you can jump on Line 4 for a direct train to Gare du Nord.
Cycle around the city on one of our Hox bikes! They're free to borrow during your stay. Just ask Reception! Or why not hop on a Vélib' or Mobike? If going further, the nearest station is on rue Saint-Fiacre.
Want to discover the city with the locals? Our friends from the adidas Runners Sentier hold a dynamic neighbourhood run every Saturday, departing at 10am at Planche.
All levels welcome!
And for the gym bunnies, Club Easy Gym is 2 minutes from the hotel. Ask Reception about discount entry for 15€.

Allez ouste ! On sort du lit
Get out of bed you sleepy head
Besoin d'un repos prolongé ? Tu veux passer plus de temps dans ta chambre que prévu ? Demande à la Réception de prolonger ton heure de check-out pour seulement 10€, jusqu'à 15h maximum.
Need a lie-in? No problem, just let us know and you can stay for the bargain price of 10€ an hour – pending availability.
Filer à l'anglaise ? Tu es en retard pour sauver le monde ? Laisse ta clef de chambre dans la boîte aux lettres proche de la Réception et cours ! Tu recevras ton e-facture avant même d'être rentré chez toi !
The great escape. If you're in a rush, just drop your room key in the post box in the lobby and we will email you a copy of your bill before you get home.

Un événement en préparation ?
Planning a party?
L'Appartement, un espace pas comme les autres… Chaque pièce est pensée pour que tu te sentes comme à la maison, avec une cuisine remplie de sucreries et gâteaux, un salon chaleureux et des pièces de vie. De la réunion de travail, au showroom, aux soirées underground, en passant par les diners privés, L'Appartement est un lieu intime et convivial.
Tu es séduit ? Alors demande à nos équipes commerciales de te guider pour tes réservations ou bien envoie un email à events.paris@thehox.com.
L'Appartement on the basement floor is a Meeting and Event space like no other. Each room is set up like a home from home around a central Pantry Kitchen filled with treats to help yourself to. By day it can host meetings of all sizes and by night, is a venue for everything from intimate private dining events to large parties.
Just ask our Sales team for more details on how to book them or email events.paris@thehox.com.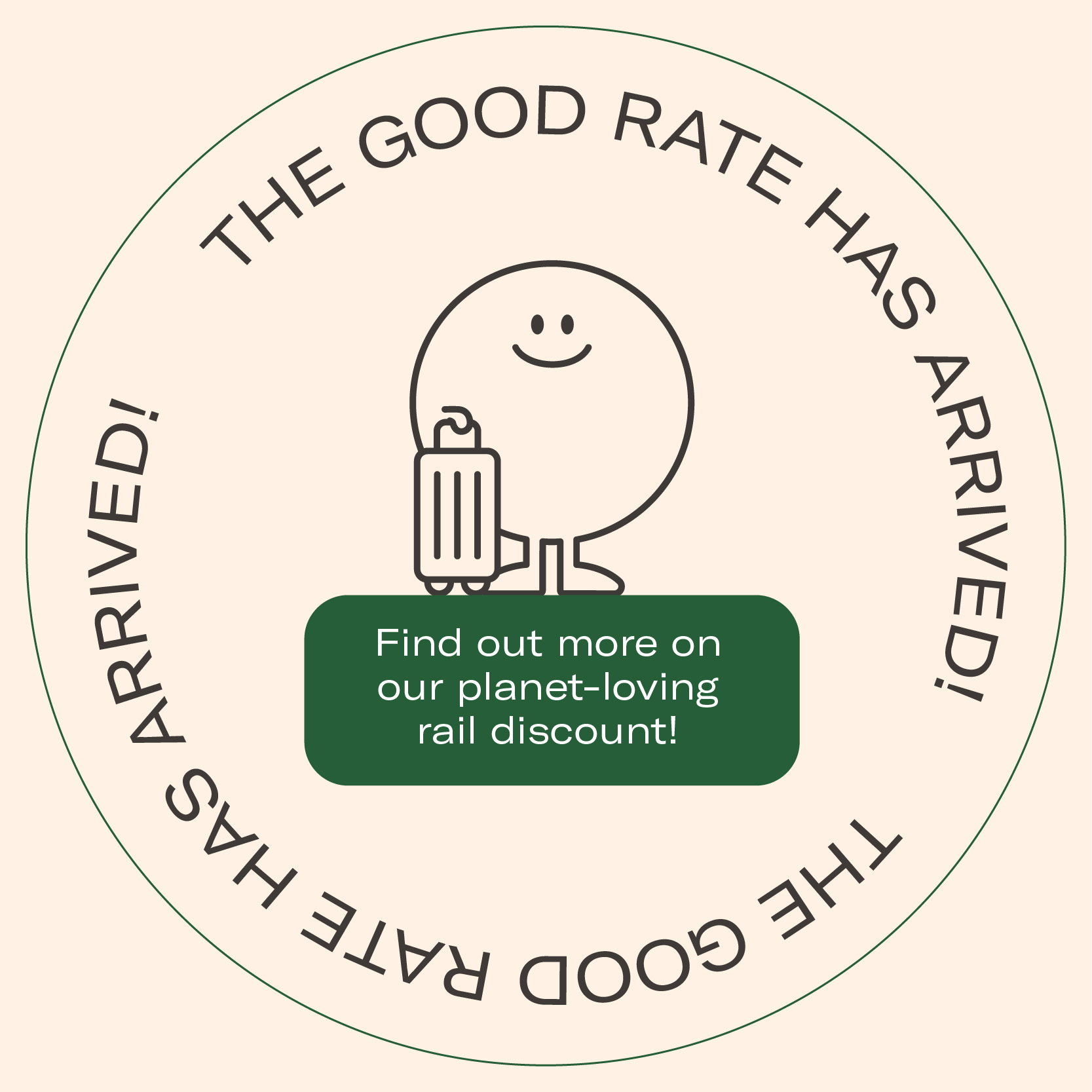 The Good Rate
Get the Good Rate whenever you travel by train between two Hox hotels in the UK and Europe (excluding the London Underground.)
To say thanks for choosing lower carbon travel you can get £20 off your total stay.
Simply flash your train ticket receipt on check-in.

The Hoxton s'installe dans chacun de tes quartiers, les portes grandes ouvertes, et avec un état d'esprit qui l'est encore plus.
The Hoxton comes to each of our neighborhoods with an open door and an open mind.
On t'apporte tout ce dont tu as besoin et rien d'autre, en s'inspirant de la diversité et de l'originalité des quartiers et des rues qui nous entourent.
With everything you need, and nothing you don't, we're inspired by the diversity and originality of the streets and scenes that surround us.
For latest updates, news and events
thehoxton.com/sign-up