1060 S Broadway, Los Angeles, CA 90015
Welcome to The Hoxton, Downtown LA. It's great to have you with us and we hope that you enjoy your stay, whatever the reason for your visit. To make sure you get the most out of your trip, we've put together this little Survival Guide with all the essentials you might need to know. From getting around town to getting those creases out of your dinner shirt, it's all here, laid out nice and easy for your scrolling pleasure.
We want you to have the best stay possible, so anything you need day or night just dial 0 on the dog and bone next to your bed.

Us and our neighborhood
The Hoxton, Downtown LA is our fourth spot in North America and our second on the West Coast—we're stoked to lay some roots in sunny Southern California.
Built in the early 1920s in the Beaux-Arts style, The Hoxton, DTLA's home was originally the headquarters of the old LA Railway streetcar company. Much like DTLA, the story of the building is one of continual renovation and reimagining—it went on to house garment manufacturers, a candy shop, a restaurant and a grocery store, rooftop film sets and a 1940s radio tower.
Sat where DTLA's South Park neighbourhood meets the Fashion District and Broadway's Historic Core, you'll find us in a vibrant, evolving urban epicenter home to pockets of creatives, long-time LA locals and a host of new developments.
We've got a dizzying mix of places to explore. From rows of galleries, performance venues and budding restaurants to the Fashion and Flower Districts, famous food halls and the emerging sneaker row—everything we love in the city is right on our doorstep.

The Little Breakfast
We do believe in fairies, we do, we do. The breakfast fairies, that is. They deliver The Little Breakfast Bag to each and every room. Find it on the bedside table, fill in the blanks, pop it on the hook outside your room, go to sleep and wake up to find it stocked with fuel to help get you through your morning. Breakfast Bags are just $5 each.
If you need something a bit bigger, check out Café Basque in our lobby – open daily from 8am.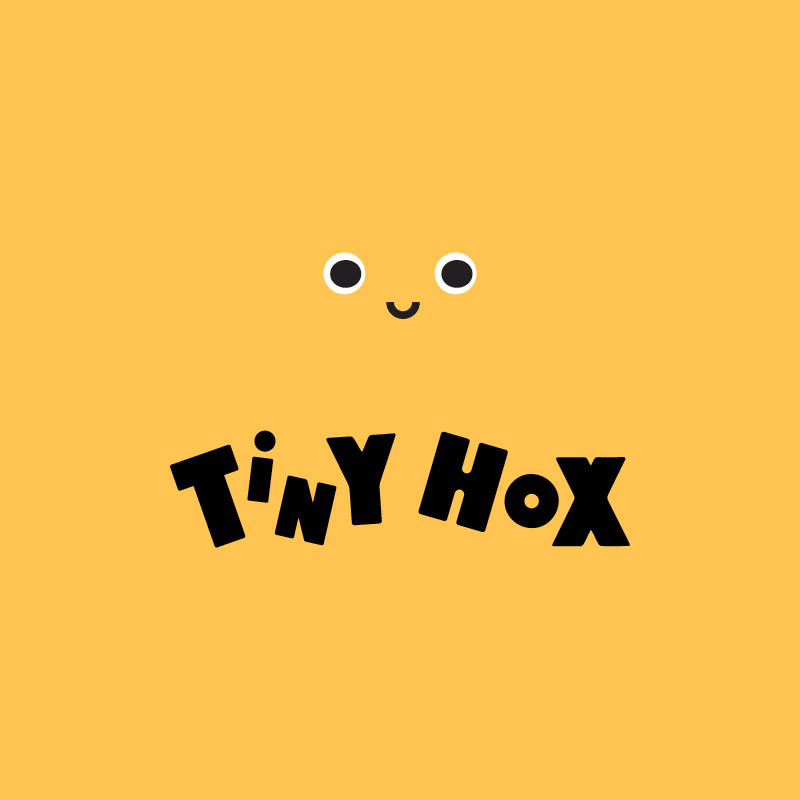 Got little'uns in tow?
Tiny Hox has you covered. Whether you're joining us with infants, toddlers or kids that are slightly older, we've put together all the essentials to see you through. All of our rooms fit cribs. If you need one free of charge, just dial 0 and we'll bring it up.
For little'uns aged 0-2 years, all Tiny Hox stays come with a welcome tote, containing our Smallable x Hox coloring book and pencils, as well as the following by request: free Little'uns Breakfast Bag, family-approved neighborhood map, kid-friendly menus in our lobby restaurants, bottle warmers, diaper pails, Coterie diapers and wipes (needed in a pinch), freezer space for milk and food, bath essentials (anti-slip shower mat, baby bath, baby soap and lotion), and board games curated by Smallable.

IN THE MOOD FOR FOOD?
Café Basque
Come Basque with us! Café Basque is open for indoor and patio dining. Our menu pays tribute to classic French tradition, with a focus on the cuisine of the southwest coast of France, featuring the use of sweet and mildly hot peppers. Open for pinxtos (small bites and drinks) and dinner.
Opening Hours
Coffee Bar: 6.30am-3pm
All day dining: 8am-3pm
Lounge: 3pm-10pm (Sun-Thurs), 3pm-11pm (Fri-Sat)

IN THE MOOD FOR FOOD?
Cabra Los Angeles
A spirited rooftop restaurant atop The Hox, inspired by vibrant flavors of Peruvian cuisine by Chef Stephanie Izard.

Opening Hours
Sun-Thurs: 5pm-10pm
Fri-Sat: 5pm-11pm
Weekend brunch: 10.30am-3pm
Prefer to order to your room? Check-out Cabra's in-room dining menu here.

Rip-off-free fridge
No nasty bills on check-out here, we give you a rip-off free mini-fridge stocked with fresh milk for morning coffee or tea and thirst quenching water.

Hox experience
Here at The Hox we organize a range of events every month, from fitness classes to creative workshops, thought-provoking debates to film screenings and we'd love for you to get involved. Take a look at What's On during your stay.
We're a stone's throw away from many of the city's public transit options. Catch the LA Metro, Light Rail and a variety of buses at the 7th Street/Metro Center stop on 7th and Flower St. The LADOT Dash buses are a great option to explore DTLA. Reception is happy to point you in the right direction.
Our light switches are a nod to our buildings history, but easier to work than you'd think. Switch up to turn on, again to turn off, or switch and hold to dim. The main light switches are at the door and next to your bed – those will control the lights for the entire room. Voila!
There are Brompton bikes available for you to use during your stay — perfect to explore on 2 wheels, or fold up and carry (they get *that* small). Just ask Reception and they'll give you the lowdown.
There are bike and electric scooter rentals available around downtown too, in case you find yourself wanting to hop on a pair of wheels once you're already out on the town. Check out the Metro Bike Share Station on Main & 9th.

Lyfts and Ubers are popular options in LA. BlueLA EV car rentals can be picked up street-side at 11th and Los Angeles Street, too. 
Find our limited edition range of LA-made products in the lobby, celebrating some of our favorite brands in the neighbourhood, and the people behind them.
It goes without saying, WiFi is free for all guests at The Hox. And if you'd like to make a good ole fashioned landline call, your first hour is free per day to pretty much anywhere except the moon.
Unless otherwise asked, bed linens are changed every 3-days during a stay, and towels are replaced only if on the floor.
Just call the front desk (0) and we'll bring an ice bucket right up.
Looking for a way to beat the city heat? Take a quick dip in our rooftop pool. We've got towels for you and we're open sun up to sun down — open from sunrise till 5pm daily.
Wanna sweat to an epic DJ set? John Reed is just a short 4-minute walk from here, and guests of The Hox can use an all-day, all-class pass for 25 bucks. The reception desk has all the details on the group class sched so hit them up if you're interested in booking a spot.


Get out of bed you sleepy head
You get to choose your own check-in time for free with Flexy Time, which is available to anyone who books directly on our website up to 72 hours in advance. Otherwise, regular hotel check-in is at 2pm.
Need a lie-in?
No problem, just let us know and you can stay for the bargain price for $10 an hour, up to 3pm (availability dependent). Of course, if you've booked directly, you can check-out whenever you please with Flexy Time!
Need a wake up call?
Just dial WAKE (9253) on your room phone, and we'll ring you up any hour you please.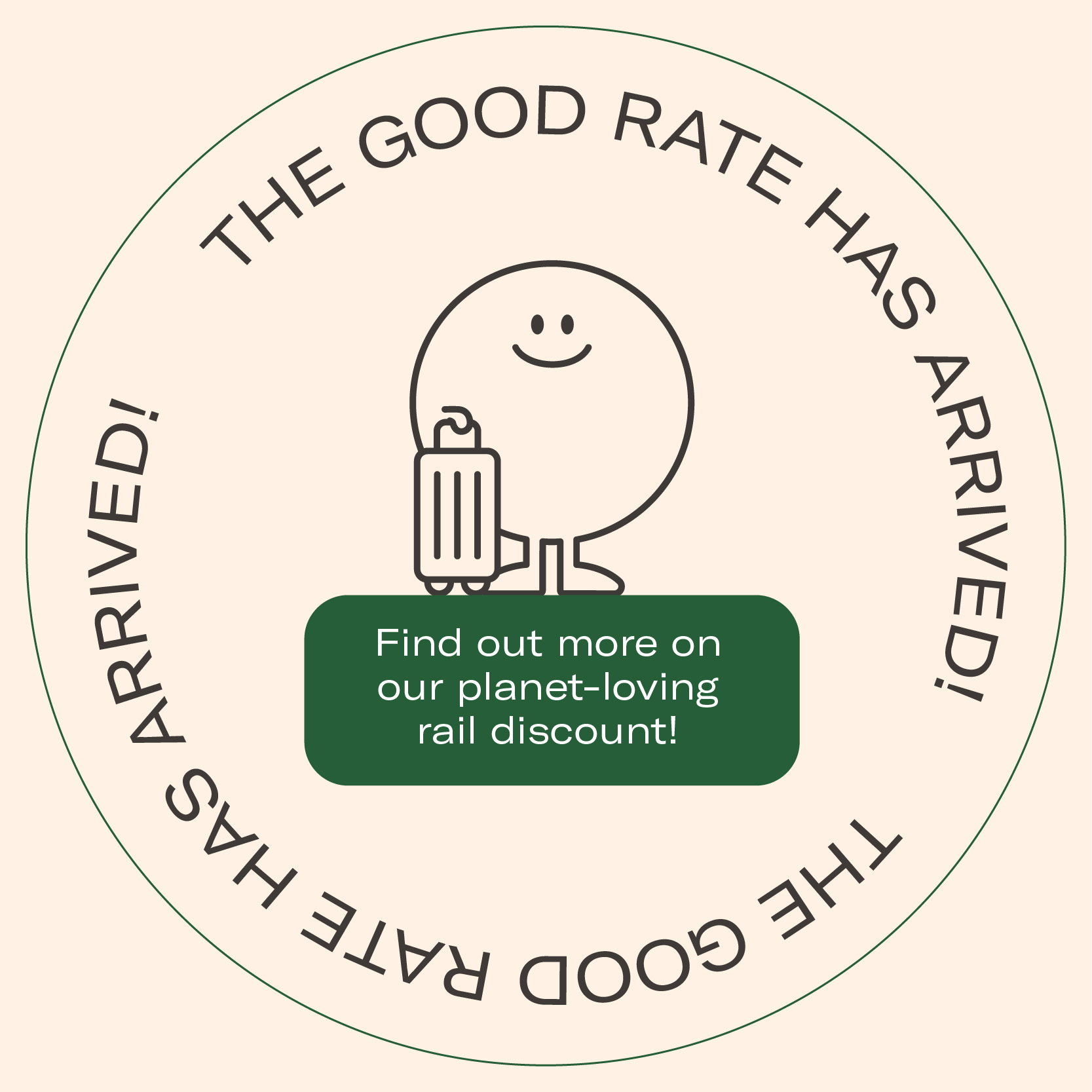 The Good Rate
Get the Good Rate whenever you travel by train to The Hox by train in the USA.
To say thanks for choosing lower carbon travel you can get £20 off your total stay.
Simply flash your train ticket receipt on check-in.

Planning a party?
The Apartment on the 2nd floor is a meeting and event space like no other. Each room is set up like a home away from home, based around a central pantry kitchen filled with treats to help yourself to. By day it can host meetings of all sizes and by night, it's a perfect venue for everything from intimate private dining events to large parties.
Prefer the rooftop or one of our restaurants for your next bash? We've got options for that, too!
For events and dinner parties, email hoxla.events@bokagrp.com or submit an events request here. For groups, meetings and corporate rates, email sales.dtla@thehox.com.

Whatever the occasion, we'll have the perfect space.

The Hoxton comes to each of our neighborhoods with an open door and an open mind. With everything you need, and nothing you don't, we're inspired by the diversity and originality of the streets and scenes that surround us.
For latest updates, news and events
thehoxton.com/sign-up
Looking to book again?
You'll be hard pushed to find a cheaper price elsewhere, but if you do, we'll match it.
thehoxton.com
Illustrations by Clay Hickson