Oostelijke Handelskade 34, 1019 BN Amsterdam
Welcome to The Hoxton, Amsterdam Lloyd. We're so pleased you're here and hope you have fun exploring all the gems in our neighbourhood and beyond.
To make sure you get the most out of your trip, we've put together this handy Survival Guide covering all the bits and bobs that you might need while you're staying with us. From getting around town to last orders at the bar, it's all here, laid out nice and easy.
And if there's anything you need, just dial 2020 on the phone – we're available to take your call day or night.

In the Neighbourhood
As always, we've chosen a neighbourhood with loads of personality – the hotel is located in the Eastern Docklands (Oostelijke Eilanden), a vibrant cultural hotspot on the banks of the IJ waterway where a rich maritime heritage mixes with thriving urban regeneration – expect quirky architecture, design shops and galleries. One of our favourite corners of Amsterdam, here you've got it all, with the sights in easy walking distance, as well as a more local way of life to dip in and out of.

Rise and shine, breakfast time
For just 5€ per person, we'll fill up your breakfast bag (the one that's on your desk) with a light breakfast so it's ready to tuck into when you roll out of bed. Just fill in the details and pop it on the hook outside your door before you go to bed.
For something a bit heartier, head down to Breman Brasserie for a-la-carte breakfast , the lobby bar for coffee ad pastries or hit 2030 on the phone and we'll bring your selection right up.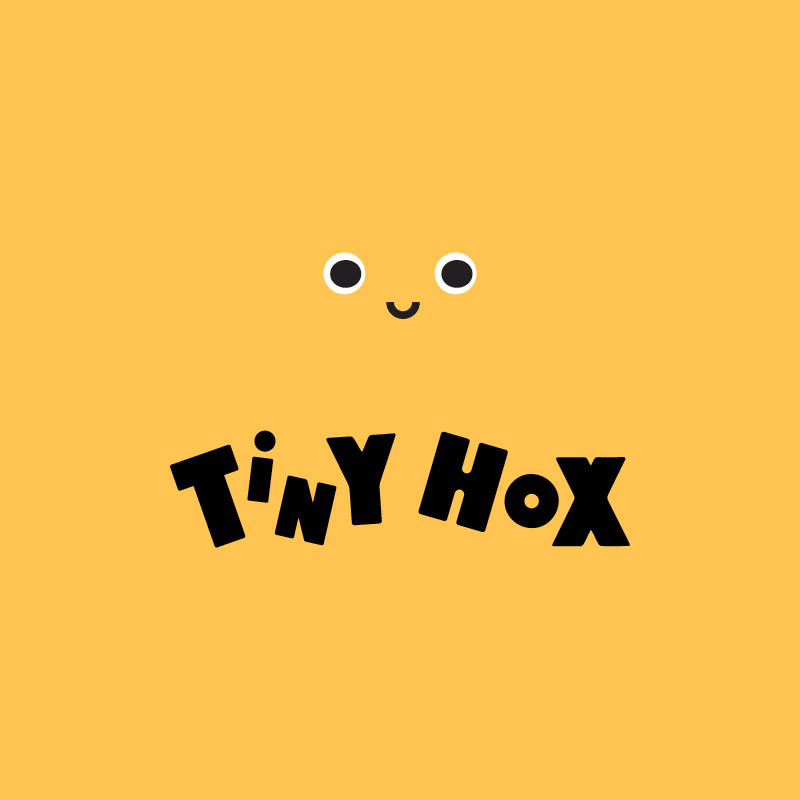 Got little'uns in tow?
Tiny Hox has you covered. Whether you're joining us with infants, toddlers or kids that are slightly older, we've put together all the essentials to see you through. All of our rooms fit cribs. If you need one free of charge, just dial 2020 and we'll bring it up.
For little'uns aged 0-2 years, all Tiny Hox stays come with a welcome tote, containing our Smallable x Hox coloring book and pencils, as well as the following by request: free Little'uns Breakfast Bag, family-approved neighborhood map, kid-friendly menus in our lobby restaurants, bottle warmers, diaper pails, freezer space for milk and food, and bath essentials (anti-slip shower mat, baby bath, baby soap and lotion).

IN THE MOOD FOR FOOD?
Breman Brasserie
In the mood for comfort food? Then head to the Breman Brasserie, our European restaurant that's big on seafood dishes, create-your-own bagel towers and desserts.
HOURS
7 days a week
7am – midnight
07:30 – 11:30: breakfast
11:30 – 15:30: lunch
15:30 – 17:30: snacks
17:30 – 22:00: diner
Terrace: 08:00 – 22:00 (when weather allows)

THIRSTY?
Barbue
Perfect for a tipple or two, Barbue is a flamboyant cocktail bar that's inspired by turn of the century Argentina.
HOURS
Tuesday – Saturday
5pm till midnight

Hox Shop
Tucked behind the front desk, you'll find our Hox Shop where you can buy beers, wines, soft drinks and snacks at supermarket prices to stash in your fridge (the water and milk are on us). You can also purchase our Blank body products and Hox mugs, so you can take a bit of The Hoxton home with you, as well as a selection of gifts and wares from our favourite local makers.

Hox Experience
We're big on community, and love to support and showcase the good and the great in our neighbourhoods. From events and workshops, to exhibitions, pop-ups and collabs with others in the community, there's always something going on! Keep an eye on our socials to see what's on, or ask one of the team while you're with us.
Got a picture you just have to post? Stay online with our free Wi-Fi available throughout the hotel.
Dial 2030 for Room Service and we'll bring an ice bucket right up.
Read all about it! You can find local news, magazines and podcasts on this link to make sure you're up to date on what's going on in the world. Just make sure you are connected to the guest wifi to access.
Rietlandpark tram stop is just three minutes' walk away from here and Central station is an eight-minute drive away, where you can hop on regional and international trains.
Amsterdam Schilpol airport is twenty minutes' drive from us.
We've got a few Hox bikes for you to use – for free – during your stay. The team at Reception will give you the low down. If they're all out on a roll we can advise you to a nearby bike shop.
Short hops or long rides, you can flag a taxi outside our hotel, or ask reception to call you a car from a local company. Ubers are also available and are a popular choice with the locals, or try Taxi Centre Amsterdam (TCA).


Get out of bed, you sleepy head
You get to choose your own check-in time for free with Flexy Time, which is available to anyone who books directly on our website up to 72 hours in advance. Otherwise, regular hotel check-in is 2pm.
Need a lie-in?
No problem, just let us know and you can stay for the bargain price for £10 an hour, up to 4pm (availability dependent). Of course, if you booked directly, you can check-out whenever you please with Flexy Time!
The great escape
If you're in a rush, just drop your room key in the post box in the lobby and we will email you a copy of your bill before you get home.

Planning a party?
The Apartment on the ground floor is a Meeting and Event space like no other. Each room is set up like a home from home around a central Pantry Kitchen filled with treats to help yourself to. By day it can host meetings of all sizes and and by night, is a venue for everything from intimate private dining events to large parties. Whatever the occasion, we'll have the perfect space. Just ask Reception for more details on how to book them or email events.lloyd@thehox.com.
The Hoxton comes to each of our neighbourhoods with an open door and an open mind. With everything you need, and nothing you don't, we're inspired by the diversity and originality of the streets and scenes that surround us.

Dis-loyalty pays
Introducing Dis-loyalty, the travel & food membership programme rewarding adventure with hefty discounts. We're talking HALF-PRICE rooms at just-opened hotels, 20% off when you stay somewhere new, and some pretty stellar food and drink perks (hello free coffee every day and 10% off your bill at Breman Brasserie and Barbue). At £12/15€/$18 a month with more than 75 participating hotels and 150+ restaurants and bars across 10 brands (including The Hox), we can't lie: it's pretty fruitful to play the field.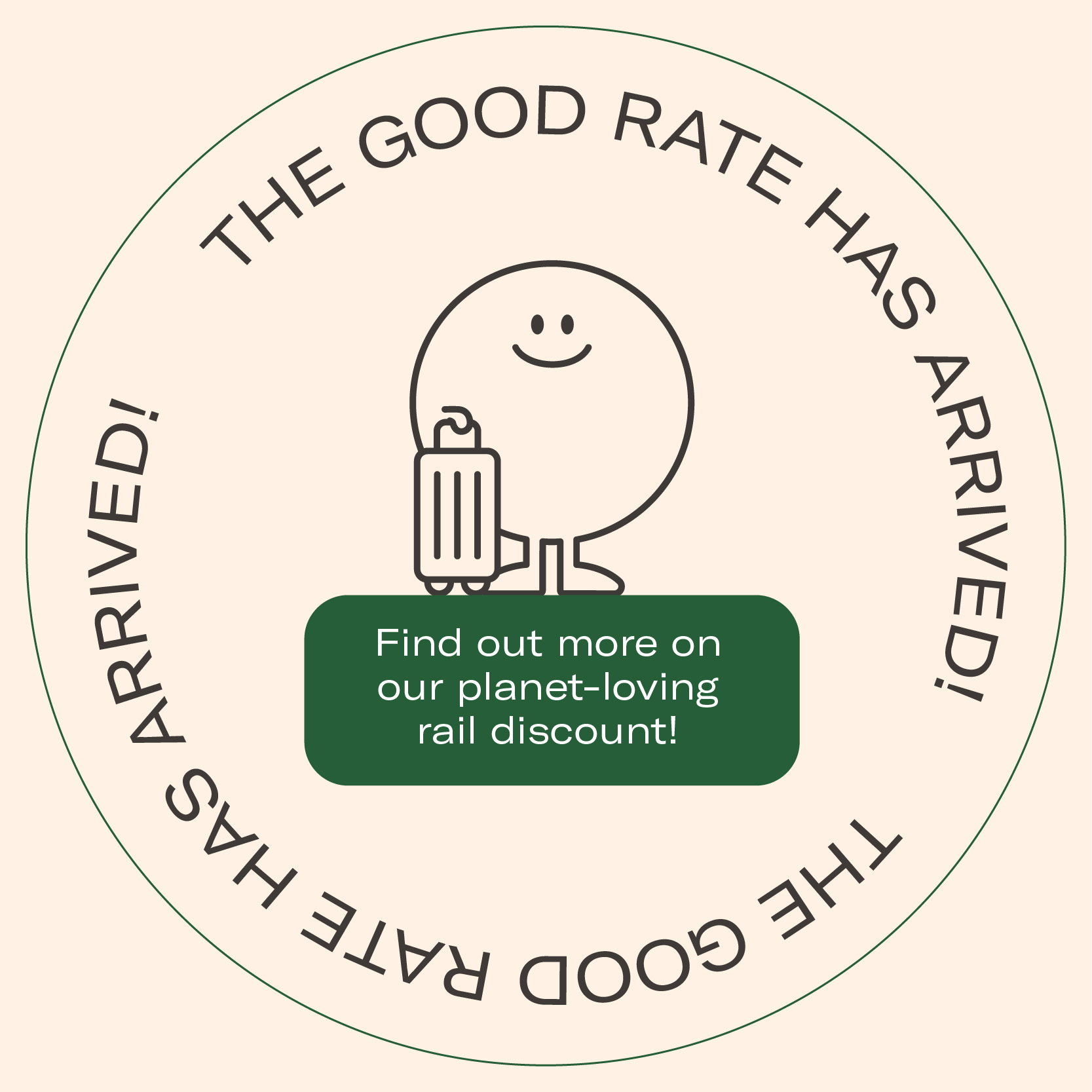 The Good Rate
Get the Good Rate whenever you travel by train between two Hox hotels in the UK and Europe (excluding the London Underground.)
To say thanks for choosing lower carbon travel you can get €20 off your total stay.
Simply flash your train ticket receipt on check-in.

The Hoxton comes to each of our neighbourhoods with an open door and an open mind. With everything you need, and nothing you don't, we're inspired by the diversity and originality of the streets and scenes that surround us.
For latest updates, news and events
thehoxton.com/sign-up
Looking to book again?
You'll be hard pushed to find a cheaper price elsewhere, but if you do, we'll match it.
thehoxton.com
Illustrations by Sandy van Helden